Early alert for vulnerable customers
Smart metering offers an unparalleled opportunity for improving the service for vulnerable customers.
20th September 2016 by Networks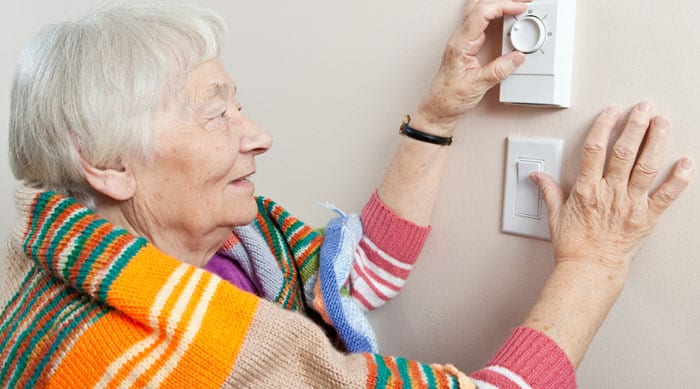 Customer service is something I am passionate about at UK Power Networks and in my view smart metering presents an unparalleled opportunity to enhance our services, particularly for vulnerable customers.
By 2020 every home will have a smart meter as part of the national rollout and I would like to see vulnerable customers among the first to benefit from them as we act on new information which will be available in order to deliver the best customer experience possible.
I feel excited about the opportunities smart meters will offer. Importantly, we will automatically know if a vulnerable customer goes off supply and can take immediate, proactive action to help them.
Within minutes of a power cut, SMET-2 smart meters will send a "last gasp" signal to our network control centre, matched by a "first breath" signal when power is restored. While we already have this information for wider faults on the high-voltage network, this information has not been available on low-voltage networks closer to our customers' homes, until now.
One smart meter feature which I'm particularly looking forward to is being able to help more customers in storm situations. We know how frustrating it can be for our customers when we think they are back on supply, but they still don't have power, usually when a localised issue is masked by a wider problem. In future we will know straight away and can act promptly on the information.
Precise information about which properties are off supply means we can take focused action quickly, without customers even reporting the issue, reducing inbound calls and delivering far more proactive customer services, with up-to-date information by text, phone or whichever way they prefer.
"A key advantage with smart meters will be the chance for us to keep a closer eye on customers who are reliant on electricity for life-critical medical equipment."
This means we can take proactive action to prioritise the restoration of their supplies and alert support services if needed. Quicker, clearer visibility of which customers are off supply will focus resources where they are needed most, reducing the amount of time customers are without electricity.
Smart meters will also help us to give out better, accurate advice. In fact, by the time we speak to customers we might be having a different conversation about how to check their trip switch. That's because we'll be able to remotely pulse the customer's meter to check if they have a supply, getting them on supply quicker, saving a call out and focusing field resources where they are needed.
Further benefits will spring from pre-empting supply quality issues which normally rely on customers reporting the issue, usually after they've already suffered some sort of problem, such as flickering supplies. Access to accurate up-to-the-minute incident histories will lead to better customer communication and outcomes, reducing complaints and boosting customer satisfaction.
It will be towards the end of the rollout before we may realise the true benefits of smart meters. However, I feel sure that network operators like UK Power Networks will have an important role to play, not only during the rollout itself, but also in providing an improved service to customers.
Smart metering will empower us to deliver smarter customer engagement.
Matt Rudling, director of customer services, UK Power Networks
---
Comments
Login on register to comment