Comparing markets
Jeff Casey, director of UK business development for Burns & McDonnell, takes a comparative look at market factors driving the UK and US energy industry.
18th February 2019 by Networks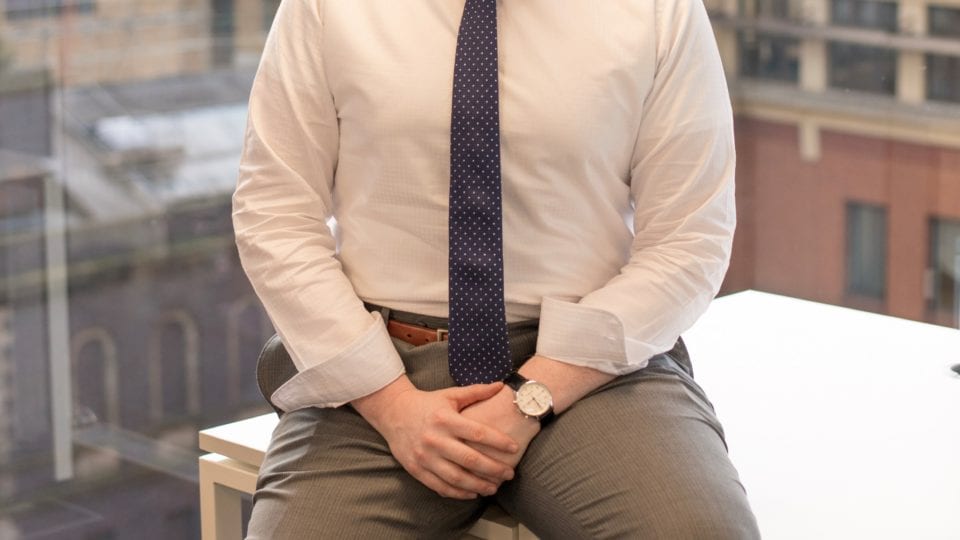 Utilities in the UK and US are in flux. A wide range of technological, social, governmental, regulatory and economic factors are creating major disruptions. The pace and breadth of change may be different in both countries but common to both is the need to mitigate the impact of climate change.
The UK has committed itself to achieving zero-carbon emissions and seeks to integrate renewable energy resources, control costs and generally provide consumers more freedom to participate in a deregulated market. UK consumers are adopting new technologies and increasingly engaging in the marketplace.
In the US, the movement to reduce carbon is different. The power industry and government policy is far more fragmented. The power industry is controlled by a web of regulators and operational authorities at the federal, regional, state and local levels.
In many respects the UK is far ahead of the US in addressing climate change. It has a far higher percentage of renewable resources contributing energy to its network (circa 30% vs 15%, respectively), thanks largely to its global leadership in developing offshore wind energy.
The US utilities however are facing different disruptive forces to their UK counterparts. Utilities in the US serve enormous geographic regions, with extreme and diverse weather patterns from hurricanes to droughts. These challenges are forcing utilities to make system investments in reliability and resiliency.
Against this backdrop, a growing number of US states aren't waiting for federal energy policy to lead the way. Like the UK, they are using regulation to introduce competitive market dynamics and encourage development of renewable resources.
California was the first US state to set challenging renewable targets and today obtains about one-third of its retail power from renewable sources. CA has aggressive requirements for utility investment and state incentives for energy storage technologies. It was also the first state to require all new homes to be built with solar power. As the US's EV 'home', CA alone has 2.5 times more on its streets than the UK.
Texas is similar to the UK and has a deregulated energy sector giving 85% of consumers the option of choosing their power provider. Deregulation and state incentives have boosted renewable wind energy on the Texas network to over 30 per cent at peak. As an "energy island" not linked to other states – electricity prices can even trade at negative spot prices during low demand.
New York has adopted a green energy strategy – Reforming the Energy Vision – with ambitious targets to reduce greenhouse gas emissions, increase renewables and improve building energy efficiency. Initiatives such as the distribution service platform (DSP) provider concept enable the proliferation of distributed energy resources throughout the network by incentivising proper market behaviour to solve traditional network challenges.
Rather than explicit renewable targets, Massachusetts is focusing on grid modernisation to reduce GHG emissions. This has centered around investments in new distribution system controls and communications technologies that can accommodate multi-directional power flows from rooftop solar, battery storage and even electric vehicles contributing energy back into the network.
US and UK utilities have historically been among the most heavily regulated in the world. Regulatory mandates of service in both require affordable prices and near-perfect reliability. In the US, utilities earn reasonable returns on their "rate base" determined by prudent capital investments, plus recovery of operating costs. This model tends to drive a capital investment bias, which some states like New York are redefining.
In the UK, utilities earn revenue based on an eight-year price control that allows reasonable returns based on "total expenditure," (TOTEX). Under this performance framework, returns are based on the total lifecycle costs, which considers capital and operating cost of the asset over its expected life cycle. This drives a behaviour focused on the life and longevity of an asset.
The pressing need to address several similar challenges will create electricity networks in both countries that will evolve to "energy platforms" with third party arbiters of distributed energy – enabling greater competition among producers and choice for consumers.
Burns & McDonnell has the depth of experience in planning, designing and building the investments in infrastructure and system to enable our clean energy future. It will be an interesting decarbonisation journey for both countries as we each look forward to solving the energy trilemma.
---
Comments
Login on register to comment