Collaboration in action
Cadent chief executive Chris Train talks about the importance of gas and electricity network operators working together. There's also a look at the Priority Services Register - a cross-industry initiative designed to help vulnerable customers.
1st April 2018 by Networks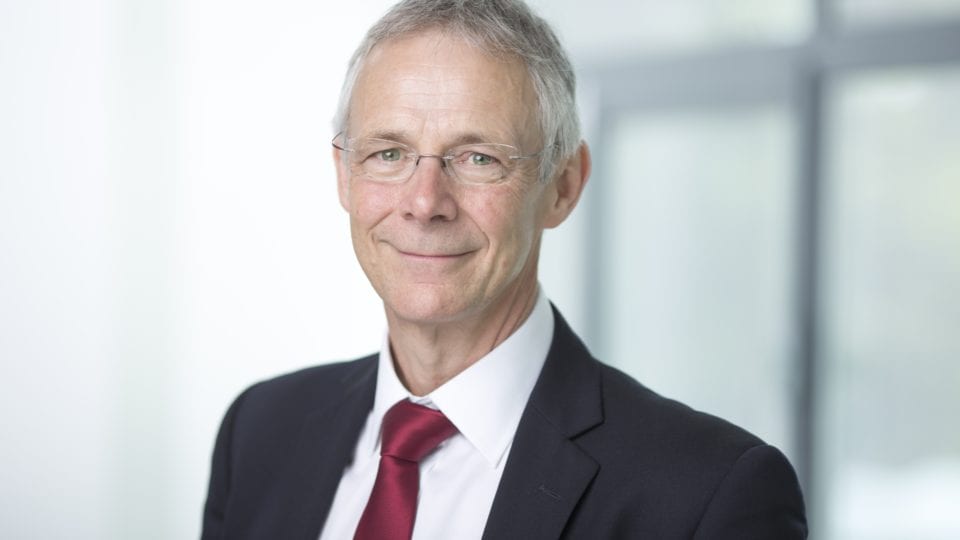 Its been a turbulent time for the energy networks over recent months.
The RIIO2 process for network regulation opened in July with a stern warning from Ofgem of tougher price controls and lower returns. Consumer costs – particularly for those in vulnerable situations – have been firmly in the sights of the regulator, politicians and the media.
And the Government's much anticipated Clean Growth Strategy, while making some welcome announcements on heat decarbonisation, has not yet provided us with a clear, long-term direction on heat.
Underpinning all this, of course, are the unprecedented changes our gas and electricity systems are undergoing as we move towards a greener, smarter, more decentralised energy landscape.
But within this dynamic environment there is a golden opportunity for the energy networks to come together and offer innovative solutions to the difficult questions facing policy-makers.
While the Government has yet to commit to a specific heat decarbonisation pathway there is an acknowledgement in the Clean Growth Strategy that low and zero carbon gases, including hydrogen, biomethane and bio synthetic natural gas, have a role to play in tackling climate change.
This is a welcome shift in attitude because if we are to deliver decarbonisation that is affordable, secure and publicly acceptable, we need a whole system approach, one that capitalises on the strengths of both the gas and electricity networks.
Electrification of heat would come with a high price tag – studies have put costs at around £300 billion – with a question mark hanging over electricity's ability to deal with peak load without massive expansion. Such necessary expansion of the grid to accommodate heat and electric vehicles is also likely to trigger public acceptability issues, as we regularly see with new powerline projects.
The answer lies in leveraging the smart grid technology being developed and implemented by the electricity networks together with the flexibility of a gas grid, repurposed for low and zero carbon gases, and its capacity to absorb huge shifts in demand.
So how are we to bring this about? Well there are already a number of initiatives in train. The ENA's Open Networks Project, bringing together the UK's electricity network operators and other key players, is laying the groundwork for a smart electricity grid.
Meanwhile, the gas networks are exploring green gas. Cadent and Northern Gas Networks are collaborating on HyDeploy, a £7 million pilot to blend hydrogen into Keele University's gas network. Cadent is also working with Wales and West Utilities, together with Progressive Energy and Advanced Plasma Power, to develop the world's cleanest, commercial-scale BioSNG plant in Swindon.
Exploring joint solutions
But increasingly we are seeing the energy networks coming together to explore joint solutions.
Cadent and Northern Gas Networks are taking the first steps to explore, with our electricity network colleagues, a whole system energy modelling tool for cities and regions. How can we work together to ensure our cities access the most efficient, affordable and green energy solutions?
How can we supply the reliable, clean energy – at pace – that economic growth needs? For example, where it is costly and complex to connect a major industrial development to the electricity network, could gas provide an alternative or vice versa?
We need to work closely together to present viable, timely solutions that attract economic growth to the communities we serve.
Harnessing smart, integrated technologies to deliver value to the consumer and offer heat and power flexibility services to the network was the concept behind Project Freedom, trialled by our colleagues in Wales and West Utilities and Western Power Distribution.
Using a hybrid heating system, the project enabled smart switching between gas and electricity, allowing customers to access the lowest cost heat.
A further example of how we in the networks are collaborating on decarbonisation comes from Northern Gas Networks and Northern Powergrid. In conjunction with Newcastle University, they have launched InTEGReL, a £30 million integrated energy research facility bringing together gas, electricity and transport.
It is not only the decarbonisation agenda that has much to gain from network collaboration. Customers in vulnerable situations are also benefiting from a remarkable piece of work to improve access to the Priority Services Register (PSR).
This has seen all the networks come together, with the energy suppliers, to radically overhaul, update and share data, making it easier for customers to access these services. It has taken time and commitment from all parties.
Our energy system is in transition and we operate against a background of uncertainty. But by pooling our extensive knowledge and resources we are ideally positioned to provide innovative solutions that will benefit our customers and deliver a greener energy future for our country.
CASE STUDY: The Priority Services Register
The Priority Services Register enables people in vulnerable situations to access free, additional services from energy networks and suppliers. These include alternative cooking and heating facilities during a gas outage, through to information supplied in alternative formats.
Thanks to a huge collaborative effort across gas and electricity, networks and suppliers, led by Cadent's Jo Giles, customers will find it easier than ever before to access the services they need.
Five years ago it was a different story. There are in fact multiple Priority Service Registers, with suppliers and the electricity DNOs each holding their own, but data wasn't shared and there was a lack of consistency in how this was captured.
"The PSR industry position was too complex meaning that multiple registrations might be required because of the lack of a joined up approach. There was a real desire within the networks and suppliers to improve this but at the time no established pathway to achieve it," explains Giles.
Under the auspices of the ENA, Giles set up the Safeguarding Customers Working Group, bringing together the networks, suppliers, trade bodies and national charities such as Citizen's Advice. The ambition of the group was to bring a whole industry approach to priority access for customers who might need extra support.
The work has focused on five key priorities: needs codes and outcomes; two-way data flow; consent; awareness and joint initiatives; and referrals.
The group needed to establish a common set of 'needs codes' – a numeric system of codes indicating a domestic customer's specific types of need, for example, partially sighted. Importantly meaning that by knowing the 'needs' of the customer the industry can respectfully adapt their actions to positively impact daily interactions, providing equal access to services. To streamline varying coding systems into just 27 agreed codes was no mean feat.
Two-way data flow was also key, enabling organisations to share data. It means customers need only register once and the information will be automatically shared and updated on the other registers.
Getting consent right was critical. The group's Privacy Impact Assessment (PIA) – a 30-page document detailing how the industry keeps and shares PSR data, – won praise from the Information Commissioner's Office as the first whole industry approach to a PIA.
Such has been the success of the project that it is being adopted by the water industry. The group is currently working to make the referral process to the register even easier. Customers can, from summer 2018, also be registered via a new Citizen's Advice tool.
"I am really proud of what we have achieved together as a working group. At its heart, the Priority Services Register is about accurately identifying that we have a customer in a vulnerable situation and knowing how to interact respectfully with that person," says Giles.
---
Comments
Login on register to comment