Cadent proposes 'hydrogen cluster' in Liverpool and Manchester
Cadent has outlined proposals to create a "hydrogen cluster" in Manchester and Liverpool to test the use of the gas to decarbonise heat.
16th August 2017 by Networks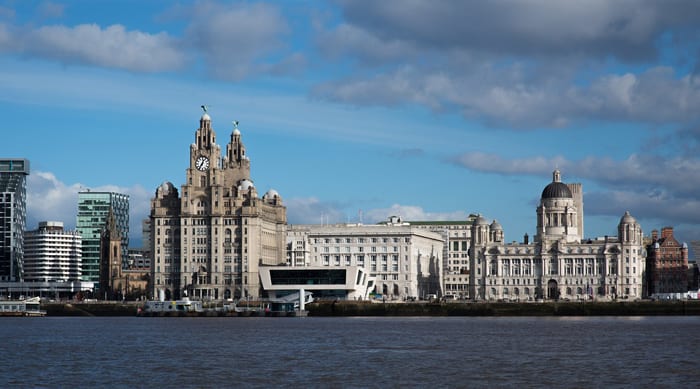 Under the plans, pure low-carbon hydrogen would be piped directly to a number of large industrial heat users, while limited volumes would also be injected into the local gas network for delivery to homes and businesses.
The proposals were developed as part of a National Innovation Allowance funded feasibility study which began in May. In a report summarising its findings, Cadent said the trial presented a "no regrets" option, which would be low cost, low risk and cause minimal disruption to consumers.
"This study has sought to formulate a first, deliverable project, which is cost effective and provides meaningful emissions reduction," the report said. "The project is designed to represent a no regrets step and have the potential for extension to allow further decarbonisation of the gas network."
"While it's a study on paper, it's a very real project, and could be revolutionary as a long-term solution to decarbonising heat."
The low-carbon hydrogen would be produced from natural gas using three carbon capture and storage (CCS) enabled steam methane reformers (SMRs). Although the CCS infrastructure has not yet been built, Cadent said the hydrogen trial would be of a "sufficient scale" to underpin the investment by itself, without the need for a "separate justification".
The Liverpool-Manchester area was chosen for the trial because of its dense concentration of large industrial heat users, as well as its close proximity to potential carbon dioxide and hydrogen storage sites in the Irish Sea.
Cadent said substantial hydrogen storage will be "essential" for widespread conversion to hydrogen, due to the large seasonal differences in heat demand between summer and winter, as well as the inability of SMRs to load follow significant daily fluctuations. However, storage facilities are "likely to be very expensive, both in terms of capital for construction and in ongoing operational costs".
By anchoring the trial to major industrial users which operate continuously, with "little change in demand either daily or annually", Cadent believes it can avoid the need for costly investment in storage over the short term. The trial will see a tranche of 10 to 15 industrial plants adapt their furnaces and boilers to operate on a high hydrogen mix of hydrogen and natural gas.
The firm said daily fluctuations could also be managed by varying the blend of the gas mixture used by industrial users, storing hydrogen in the dedicated pipes used to deliver the gas, or sourcing hydrogen from existing industrial producers.
As work has on domestic hydrogen appliances is at an early stage and public acceptance of the fuel is yet to be tested, injections into the local gas network would be limited to levels which do not require any changes to gas appliances or consumer behaviour.
Cadent is already experimenting with the injection of up to 20 per cent hydrogen into natural gas networks for its separate 'HyDeploy' project, which secured funding through Ofgem's Network Innovation Competition.
"While it's a study on paper, it's a very real project, and could be revolutionary as a long-term solution to decarbonising heat," said a spokeswoman for Cadent.
She continued: "We are convinced the Liverpool-Manchester region is ideally placed to lead the way. It is home to 11 per cent of Britain's industrial gas users, as well as four million domestic consumers.
"It also has oil and gas fields in Liverpool Bay that are nearing the end of their operational lives and could be converted to storage sites for the carbon dioxide that's created when producing the hydrogen.
"This provides for a project that produces cost effective decarbonisation compared with alternatives."
The company hopes to have everything in place for an investment decision before the end of 2022.
---
Comments
Login on register to comment