Cadent invests £10m in four energy sites
Gas network Cadent is investing more than £10 million to completely rebuild four key energy sites.
4th December 2018 by Networks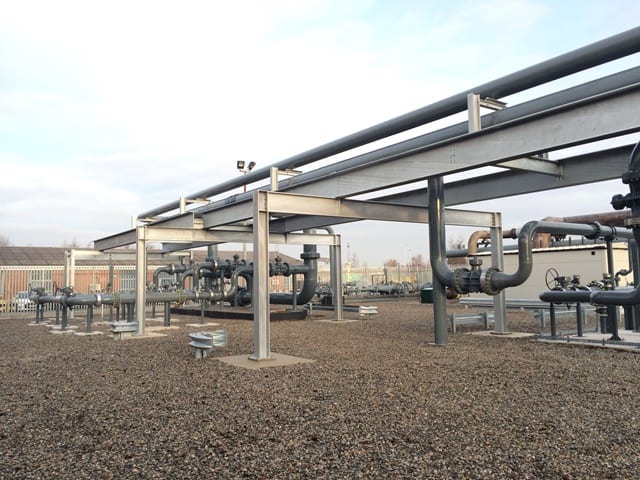 The operator is carrying out a complete rebuild of 'above ground installations' (AGI) at Hollinwood, Rochdale and Peter's Green, and a pressure reduction station in Kenton
J Murphy & Sons have been appointed to deliver this programme. A mobilisation phase has commenced, which will soon be followed by site surveys and design work, as well as a programme to engage with local stakeholders and authorities.
Cadent manages more than 80,000 miles of mostly underground pipes that distribute gas to more than 11 million homes. At hundreds of locations across its footprint, Cadent also has 'above ground' sites, or 'AGI', where it filters gas and heats it, prior to it being reduced in pressure and circulated through the distribution network. Some AGIs add odorant to the gas (so that naturally odourless gas can be detected by smell in the event of a leak).
Darren Elsom, director of construction, Cadent, said: "We're continually investing to make sure our networks are fit for the future. These four sites are reaching the natural end of their working lives. We have decided to completely rebuild them.
"Each one involves major engineering, with unique challenges at each site.
"At Rochdale, we will adopt a phased approach to build a new plant within the existing AGI footprint. It will be a carefully managed operation to ensure that gas flows safely throughout the project.
"At Hollinwood, we will build a new plant on a fresh parcel of land near to the existing AGI. Once we're content the new AGI is working safely and reliably, we'll decommission the existing AGI.
"At Peter's Green (near Luton Airport), we will essentially take off and replace the AGI's various parts in sequence, with the site continuing to operate throughout.
"Kenton is much smaller than the other three sites, but no less essential in keeping gas safely flowing. We will isolate the site by carefully managing gas pressures locally from stations elsewhere. We can then move in to completely rebuild it."
The plan is to complete the construction part of the rebuild programme by the end of 2020.
John Murphy, CEO, J Murphy & Sons, added: "We're pleased to have been chosen by Cadent for this exciting project, and bring our engineering expertise to help secure safe gas supplies for years to come. Taking on four vital installations with their own specific challenges is a project our teams are looking forward too, and we're already getting started on the planning to deliver safely and efficiently for Cadent."
---
Comments
Login on register to comment