Boost for North West hydrogen transition plans
New roadmap will plot course for net zero industrial cluster
22nd April 2020 by Jane Gray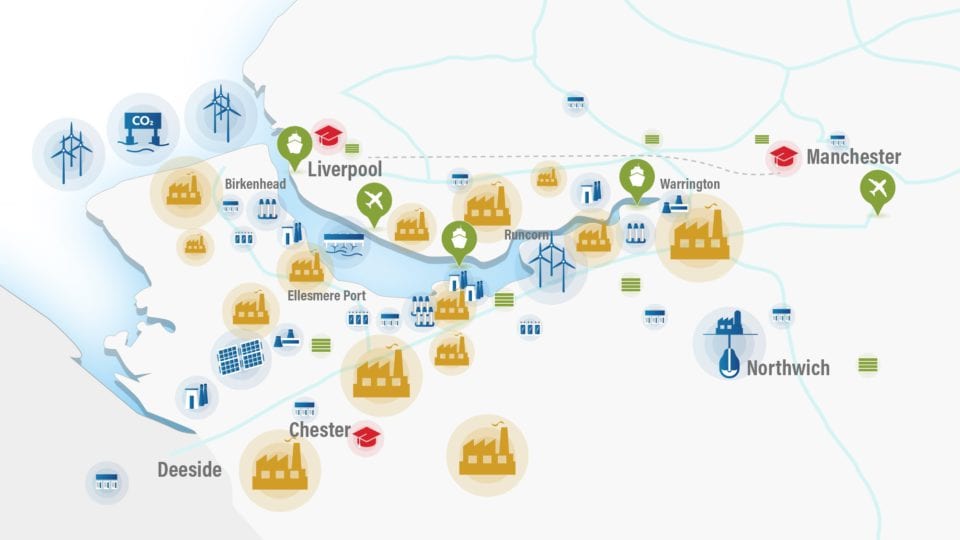 The North West Energy & Hydrogen Cluster has been awarded government money to map out a net zero transition for its industrial zone by 2040, including the creation of a hydrogen gas grid.
Funding has also been awarded to the North West's leading hydrogen and carbon capture, utilisation and storage (CCUS) project, HyNet.
The £120,000 roadmap project is jointly funded by UK Research & Innovation (UKRI), under the Industrial Decarbonisation Challenge Fund (IDCF), and by industry. The exercise will create a clear plan for how the North West will decarbonise industry, protect jobs and help the UK meet its legally binding net zero targets.
The roadmap will identify the projects, technologies and strategic infrastructure required across the region to underpin future private and public sector investment. It will lead to a future funding bid for a share of £8 million later this year under phase two of the roadmap project.
A key element in the North West's decarbonisation plan will be the creation of a hydrogen economy in the region. Work on this is spearheaded by the North West Hydrogen Alliance (NWHA) and includes the HyNet project which aims to see an operational hydrogen network delivering gas to industrial users in the North West by the mid 2020's.
Alongside the new roadmap funding, it has also een confirmed that HyNet will gain further support from the Industrial Challenge Fund to initiate front end engineering and design. It will also now be eligible to compete for a share of up to £131m in phase two of the competition.
The new boost for HyNet builds on £13m of government funding which was awarded to the project earlier this year to develop a design for a low carbon hydrogen production plant at Essar Oil UK's Stanlow refinery. This work is progressing in partnership with Progressive Energy, Johnson Matthey and SNC Lavalin and fund demonstrations of switching to hydrogen as a low carbon fuel at manufacturing businesses Unilever, Essar and Pilkington Glass.
Commenting on the roadmap funding, professor Joe Howe, Chair of the NWHA and executive director at the University of Chester's Thornton Energy Research Institute said: "We're already well on the way to developing a pioneering hydrogen economy in the North West.
"HyNet is by far the UK's most advanced hydrogen and carbon capture storage project which could see hydrogen piped into homes and businesses as early as 2025. It's not just a concept anymore and this funding will help further develop the engineering required to deliver this groundbreaking project and could see the North West get millions more in Government funding."
---
Comments
Login on register to comment