Boost district heating to help worst off, says SSE
A new report published by SSE advocates the increased use of district heating in the UK to help combat heating efficiency and affordability.
29th June 2016 by Networks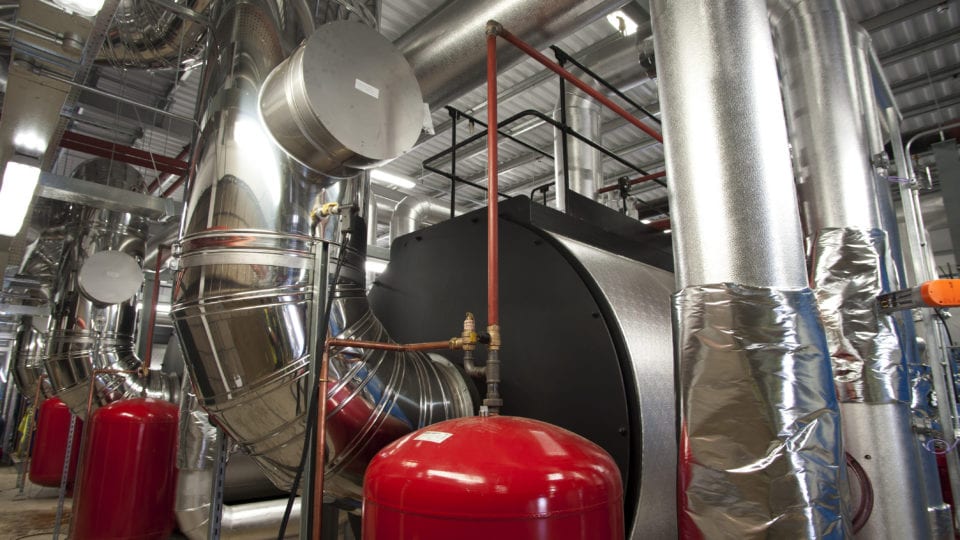 The report follows a retrofit district heating scheme on Glasgow's Wyndford Estate which comprises 1,800 homes most of which are social housing.
In this economically deprived area, the introduction of district heating led to a 50% drop in the number of residents who said they cut back on food expenses in order to pay for heating. It also delivered a 63% reduction in CO2 emissions.
Other findings, researched in partnership with the University of Edinburgh were that the number of residents feeling too cold at home on the estate fell to 4% compared to 53% last winter and 37 residents were able to clear a combined £12,263 of debt thanks to the efficiency of the scheme.
The energy centre for the Wyndford Estate houses a 1.2 MW CHP engine, three 4.5 MW gas boilers and a 120,000 litre thermal store.
The heating network comprises around 5km of heavily insulated underground pipes to deliver heat to homes. The system represents a £13.9m investment from SSE, Cube Housing Association and Scottish Government.
SSE's full report on the Wyndford Estate district heating scheme titled Sustainable Heating: Reducing Costs, Improving Comfort and Lowering Carbon Emissions, will be launched officially at an event in Glasgow on 29 June.
---
Comments
Login on register to comment