Blue: when green just isn't enough
Customers' views on performance, safety, total cost of ownership and the environment led Siemens to develop its Blue clean air switchgear technology, as Abhishek Sarkar, project manager for gas-insulated switchgear at Siemens, explains.
17th May 2017 by Networks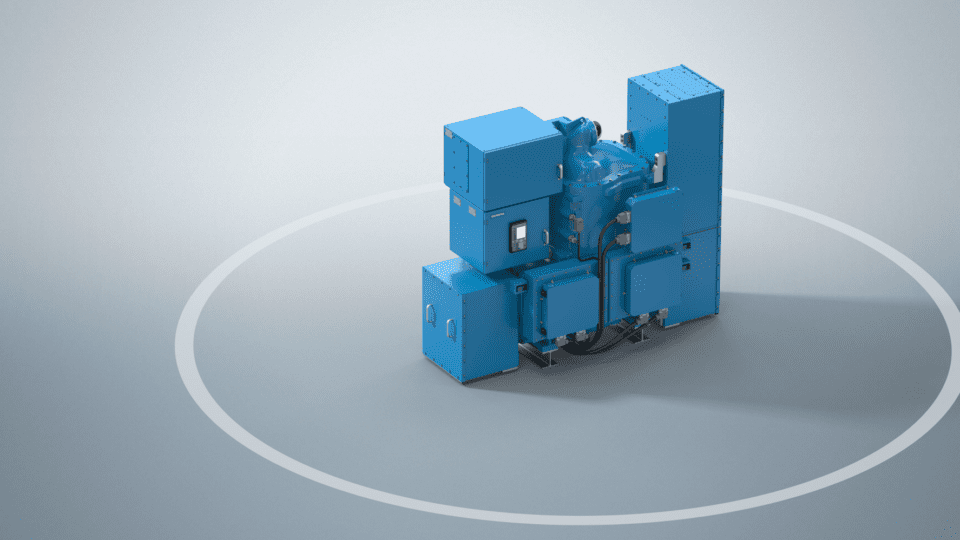 What are the current trends in energy systems and power transmission?
Traditionally, the transmission and distribution industry was primarily concerned with reliability and the lowest initial cost, but now we are starting to observe some developments in this value system. The three major trends we are seeing are:
a continued focus on performance and on safety and reliability;
a shift from short-term investment – or a capex view – to a totex view, which looks at the total cost of ownership over the full lifecycle of a product; and
a growing emphasis on improving sustainability and lowering the carbon footprint, ultimately to zero.
The industry is now looking at new technologies that benefit society and are more readily acc­epted by the public. If you look at National Grid, for example, it has committed itself to reducing greenhouse gas emissions by 45 per cent by 2020, and by 80 per cent by 2050, compared with their 1990 levels. We at Siemens aim to reduce our CO2 emissions by 50 per cent by 2020 and 100 per cent by 2030.
What are some of the key considerations in sustainable design of power grid products?
Today's power grid products are already very reliable, and this, combined with thoughtful system design, provides the basis for a highly available network.
The key consideration for new sustainable products is to maintain these high reliability figures but at the same time lower the total cost of ownership (TCO) and simplify the processes affecting health and safety.
The other major consideration is sustainability and reducing the carbon footprint – and designing a carbon-neutral product if viable.
How is Siemens innovating to offer the sustainable power grid products of the future?
Before we start to innovate we need to listen to our customers and understand the needs of operators using our products.
To do that, we brought together our customers for a series of innovation workshops all over the world. We collated the results of these workshops, and summarised what our customers wanted.
We took this back and looked at all the technology available to us, asking what would best suit our customers' requirements. That's how we arrived at our Siemens Blue portfolio, and that's where clean air technology comes in.
What is clean air technology?
Clean air technology marks the culmination of over two decades of intensive research on innovative switching technologies and carbon-neutral insulation.
We learnt that the key to innovation and sustainable switchgear design was to separate switching from insulation.
For switching, we took advantage of over 40 years of experience in medium-voltage vacuum technology and adapted it for high-voltage use. Vacuum switching is inherently very reliable because of its hermetically sealed design. It's completely maintenance-free, sealed for life. Vacuum technology has a global warming potential (GWP) score of zero, meaning there are no emissions during operation, maintenance or recycling.
For insulation, we analysed several hundred gases, and found that the only way to ensure CO2-neutral operation is clean air. As the name suggests, it's a composition of 80 per cent nitrogen and 20 per cent oxygen. This offers several benefits for the customer:
it has no global warming or ozone depletion potential;
it is a highly stable, non-toxic and non-flammable gas;
it has a low boiling point, and therefore works even in very cold conditions;
its compatibility with various materials is well-established;
it is carbon dioxide-free with no risk that carbon decomposition will affect its performance characteristics;
it is free of fluorinated gases (F-Gas) and therefore is very safe and has very low requirements with regard to training, transport, installation, operation, maintenance and recycling;
unlike F-gases, there are no strict regulations, documentation and reporting requirements for clean air; and
there are no carbon-compensation costs or risk of future taxes or compensation because of stricter legislations.
Therefore, vacuum switching with clean air technology offers an environmentally sustainable technology while delivering maximum value for the customer.
What is the current portfolio of Siemens Blue products?
We are saying that green is not enough. As market leaders, we are going beyond the existing green standards. The new Siemens Blue portfolio is created for the future of energy – our products have to meet a series of strict criteria to be labelled Blue:
No fluorinated gases.
No greenhouse gas emissions during operation.
Using environmentally safe materials.
Lowest operation, maintenance and recycling costs.
With Siemens Blue, we aim to give our customers the ability to modernise and extend their networks but at the same time reduce their ecological footprint to a vast extent, and without having to compromise on performance or economy.
What was the thought behind pursuing clean air technology for the Siemens Blue portfolio?
Vacuum interruption with clean air technology is, in our opinion, the most suitable product for the sustainability requirements of network operators.
We analysed several alternatives, but they all had drawbacks. For example, other gas mixtures generally suffer from decomposition issues during switching and have specific gas storage, handling and maintenance requirements to ensure integrity and performance. The long-term behaviour of these gas mixtures is still to be proven. Clean air has none of these drawbacks – it's very easy to store and handle, it's suitable for temperatures as low as minus 50 degrees and there is no carbon dioxide, so no risk of carbon decomposition.
How will Siemens develop and extend the portfolio in future?
For Siemens, vacuum technology and clean-air insulation is the basis for further developments. The next steps are to look at extending the Blue range of current and voltage transformers up to 245kV by 2018 and to 420kV by 2020. For GIS, we are now developing a 170kV Blue product.
In summary, if you look at the history of the switchgear industry, the introduction of SF6 gas brought about a revolution in substation design. We are now looking at the next big technical revolution with the use of vacuum and clean air products. Over the next ten years we will ramp up our development activities to serve markets across the voltage range all the way up to 420kV.
---
Comments
Login on register to comment