Blending hydrogen into the gas network
The HyDeploy project will explore the potential of injecting zero-carbon hydrogen into the natural gas network and is backed by funding from Ofgem's Network Innovation Competition (NIC). Alec Peachey speaks to David Parkin (director of safety and network strategy at Cadent) and Mark Horsley (CEO of Northern Gas Networks) to find out more.
15th April 2018 by Networks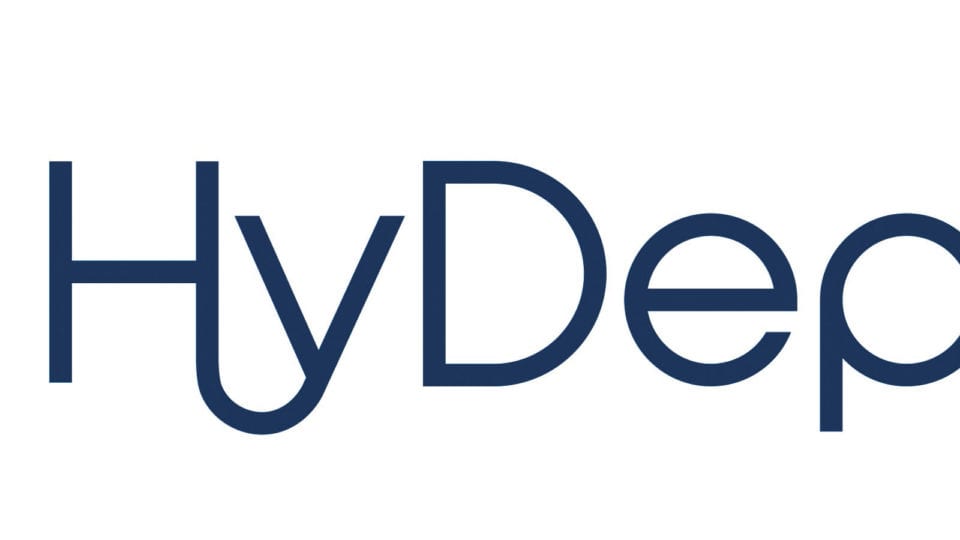 HyDeploy aims to establish the potential for blending hydrogen, up to 20 per cent, into the normal gas supply to reduce carbon dioxide (CO2) emissions. It is working towards a one-year live trial on part of Keele University's private gas network, starting in 2019.
It will determine the level of hydrogen which could be used by gas customers safely, and with no changes to their behaviour or existing domestic appliances.
The project was awarded £6.7 million worth of funding through Ofgem's Network Innovation Competition in November 2016, something which Parkin and Horsley believe has helped it reach trial stage.
"We first came up with the idea around two years ago," comments Parkin. "We wanted to demonstrate some of the techniques around generating hydrogen and how we might use it in our network. It took us a year to get through the NIC process. We were awarded funding and we've progressed towards the project launch."
In addition to the funding awarded by Ofgem, Cadent and NGN have also made their own contributions towards the project.
"The NIC and the NIA have created a great stimulus," adds Horlsey. "There's always going to be arguments over whether it should be customers supporting this or ourselves, but I think there's a nice blend between the two.
"I think the key thing for myself and David is the collaboration that this all brings together. It's not just the gas networks, but also the supply chain and Keele University. It leads into potentially what could be 100% hydrogen. Without the NIC funding that stimulus probably wouldn't have occurred in the speed that it has."
Parkin agrees: "I think when you consider the scale of what we're trying to achieve here, which is fundamentally change the shape of the energy landscape across the UK by introducing a hydrogen economy, it does need a wider stimulus. It isn't something that an individual company could set out and do on their own. It does needs support from the regulators and government as well as collaboration across the GDNs. When you bring all that together you do set that trajectory for a fundamental shift in the energy landscape."
So what are the main benefits of a hydrogen network?
"What we're looking to do is reduce the carbon intensity of heating," comments Parkin. "Ultimately, we see a strong role for 100 per cent hydrogen but converting to 100 per cent hydrogen is going to take a period of time, in terms of getting public acceptance of the concept of hydrogen in the energy mix.
"A strong part of this project is around demonstration of the technical aspects, but also customer acceptance and putting customer acceptability at the heart of it."
The safety side
The Health & Safety Laboratory is overseeing all safety aspects of HyDeploy, providing expert, impartial advice to the project.
As part of Phase 1 of HyDeploy, gas safety checks are being carried out in the homes and buildings in the trial area.
Laboratory tests have also been carried out on a range of common household gas appliances as well as extensive research on the effects of hydrogen on the different materials found on the gas pipe network.
"We're building a body of evidence in conjunction with customers that we can then put in front of HSL to demonstrate that we have a safety case for blended hydrogen across the UK," remarked Parkin.
Keele has the largest university campus in the UK with 12,000 students and staff. With 350 mixed-use buildings, the campus provides domestic properties, university facilities and a science park, giving the campus a profile similar to the size of a small town.
"So far we've developed a site agreement, which allows us to build our infrastructure on site," continues Parkin. "We've secured agreement from the ethics committee to engage with homeowners. The starting point of the process is to go to every individual home on campus – around 100 – with a range of different blends of bottled gas. We flow the bottled gas through their appliances at high hydrogen concentrations to assess individual appliances. It's only when we've done this on the entire network that we then start to introduce hydrogen into the actual pipe network, after we've checked each individual appliance. That's how we ensure that customers understand what we're doing, that they're onboard with it and that it's safe."
Although 'Town' gas, used in the UK gas network until the 1970s, was made up of up to 60% hydrogen, HyDeploy will be the first time many of the customers at Keele University will have experienced using hydrogen for energy in their homes.
Horsley believes that managing customers' expectations is key.
"I remember my grandparents' house being converted in the late 1960s. Town gas was called 'derived gas', which was close to 50 per cent hydrogen at that time. When they moved to natural gas there was a concern from engineers that it would be more unsafe.
"Engaging with customers in this and putting them at the heart of everything we're doing is so important for them to gain an understanding of what we're putting in as a new technology."
Horsley is confident about the capabilities of hydrogen remarking that it could support industry and transport as well as domestic customers.
The low carbon agenda
The Committee on Climate Change believes UK heating must be virtually zero-carbon by 2050.
Many experts see hydrogen as an adaptable alternative to fossil fuels because when it is burned it doesn't produce CO2, just water and heat.
"All the technology around the production of hydrogen is proven," Horsley told Network. "More than anything else there's much greater customer awareness looking at the low carbon future. People's attitudes have changed. They really want to look for a low carbon future. There's almost an acceptance of it providing we can convince our customers that it's equally as safe as the existing full methane that we have. This stepping stone of up to 20 per cent hydrogen impregnation into the methane is a nice confidence builder for that process.
"Customers will always ask how much it's going to cost. Any form of decarbonisation is going to cost money, but we believe this will be a cheaper more economic alternative than an old electric solution for heat."
Parkin believes that HyDeploy is an important stepping stone to wider deployment of clean, cost-effective hydrogen that can keep homes warm, fuel vehicles and power industry.
He said: "The vast majority of emissions reductions that the UK has delivered have been through electricity. We've successfully turned off coal stations, built a lot of new offshore wind, new solar – but to a certain extent we are as a nation running out of road on the amount of electricity decarbonisation we can continue to deliver.
"The much harder challenge is heat and transport. Heat is particularly difficult because it's individual companies needing to make choices about how they utilise heat. That's why a network-based solution like repurposing of the gas network with a low carbon fuel is probably the most economic, practical and politically acceptable, because it can minimise customer disruption."
The pair believe that the results of HyDeploy could provide a platform for a trial on a public network, and wider roll out.
The last word goes to Horsley: "We should feel immensely proud that the UK is leading on this. There's so much international interest in what we're doing in hydrogen. It is a fantastic opportunity for the UK to demonstrate the skills it has, the technology available and how we can make this a success."
---
Comments
Login on register to comment