Biomethane pioneer recognised with Queen's Award
CNG Services has been given a Queen's Award for Enterprise for its work in establishing the UK's biomethane-to-grid market.
22nd April 2016 by Networks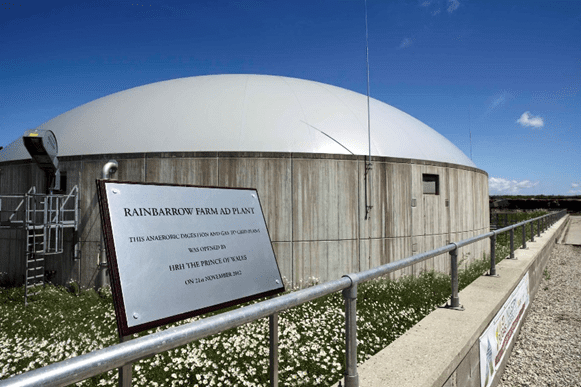 The gas engineering and consultancy provider is responsible for around 90% of the UK's existing biomethane-to-grid projects and the Queen's Award recognises the firms key role in helping to create the right economic, legislative and technical environment for this emerging part of the renewable energy sector.
Biomethane is considered increasingly central to the future of low carbon heat provision in the UK, and to the future of the UK's gas distribution networks (GDNs).
In recent years, there has been a surge in the connection of biomethane production to the gas grid with 65 producers now connected. By mid-2017, it is expected that there will be 120 million therms/annum being contributed to the grid, equivalent to the gas consumption of around 240,000 homes, according to CGN Services. The firm asserts that this will displace the need to import LNG for those homes.
On receiving the Queen's Award CNG Services managing director John Baldwin acknowledged the important role that both the Renewable Energy Association and the gas distribution networks (GDNs) have played in assisting its own success with biomethane-to-grid growth.
Graham Edwards, chief executive of GDN Wales and West Utilities said: "CNG's vision, drive and foresight has contributed to the development of a major green technology that will save millions of tonnes of carbon each year. Their persistent determination to overcome the obstacles to biomethane has resulted in a new energy source emerging in the UK".
---
Comments
Login on register to comment