BEIS not 'jumping to conclusions' on heat rules
The government is not "jumping to conclusions" about the best way to protect to consumers and investors in the district heating market, a senior official has said.
20th June 2017 by Networks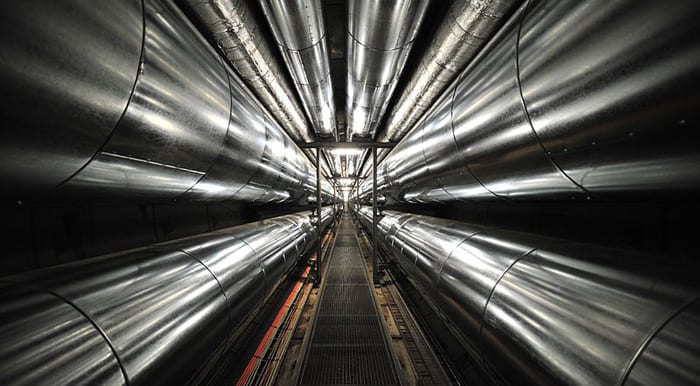 The Department for Business, Energy and Industrial Strategy (BEIS) is still undecided on whether heat suppliers should be regulated in the same way as gas and electricity suppliers, and remains in "evidence gathering mode" for the time being.
"Clearly regulation has a part to play", said BEIS senior head of heat networks policy Guy Boulby. "But we shouldn't be jumping to conclusions about the right solution for the market, particularly considering where the market is at the moment – it's still fairly small."
Responding to questions at an event on waste heat at the Danish embassy in London, he told the delegates that the department is "really keen" for the sector to explore its own proposals for offering protections to consumers and investors: "The answer to achieving those outcomes could be regulation or it could be other forms of market support, including industry led."
BEIS is currently conducting a survey to gauge the extent of the problems faced by consumers, the results of which are expected to be published in the autumn. Increased media scrutiny over the failings of some district heating schemes means there will be a "renewed focus" on the issue, Boulby said.
Citizens Advice recently urged the Competition and Markets Authority to investigate a "lack of choice and control" for consumers in the district heating markets, saying it had "considerable concern" over the balance of power between consumers and suppliers.
Boulby said the heat networks team at BEIS is trying to get district heating, and low-carbon heating in general, "higher up on the agenda of our ministers".
He confirmed that the clean growth plan detailing how the government intends to meet its emissions reduction targets – including through the decarbonisation of heating – should be published later this year following a series of delays.
The Committee on Climate Change has warned that progress on the decarbonisation heating has "stalled" due a gap in government policy.
---
Comments
Login on register to comment