Battersea Power Station fires up again
Battersea Power Station has fired up again almost 40 years after it was taken out of service.
8th January 2019 by Networks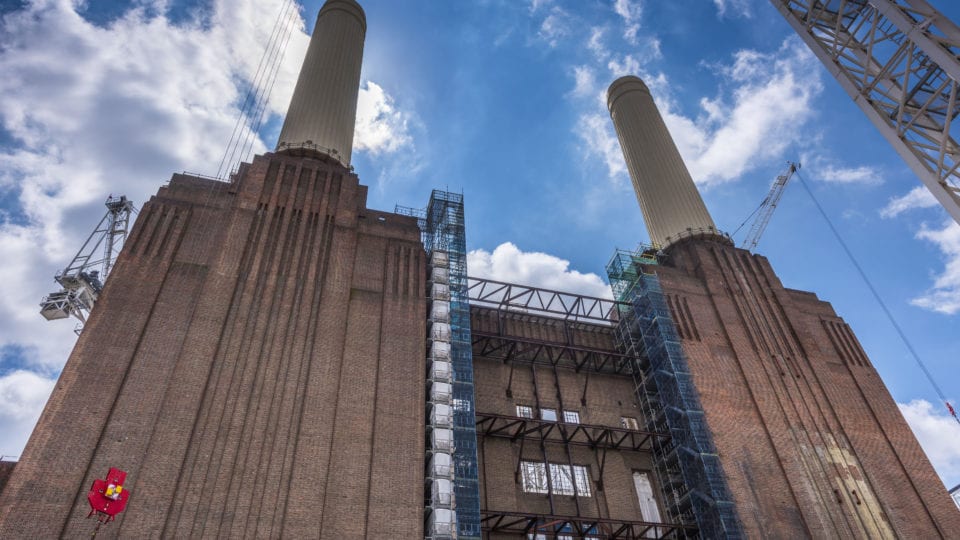 Battersea Power Station Development Company (BPSDC) has announced that the Power Station will once again be a source of energy supply for Londoners following the creation of a new Energy Centre, which is set to become one of the largest of its kind ever to be created in the UK.
Situated 10 metres below ground and directly in front of the iconic Power Station building, the main Energy Centre will supply heating, cooling and electricity to the 42-acre regeneration site, with the potential to supply energy to residents and businesses across the wider Nine Elms regeneration area. The structural build is now complete and has been handed over to Vital Energi which is now fitting it out according to their own design, ahead of completion in 2020.
The project involved excavating over 150,000 cubic metres of earth (equivalent of 60 Olympic swimming pools), which was taken away using river barges, thus minimising disruption to the local community by removing the need for 3,500 heavy lorry journeys. Some 16,000 cubic metres of concrete was poured, 4,200 tonnes of steel structure installed and 13,000 cubic metres of blockwork laid in what was undoubtedly a major construction and engineering challenge.
This particular energy centre will be split over two levels, totalling 73,000 square feet, and when fully built, the current design allows for three combined heat and power gas fired (CHP) engines (two 2MWe and one 3.3MWe), three 10MWth gas fired boilers, seven 60m³ thermal stores and six 4MWe chillers.
The CHP engines produce electricity via the combustion of gas which in turn generates heat as a by-product. This heat will be harnessed and transferred into useable energy for hot water. Similarly, the chillers use electricity to drive a compressor in a refrigerant cycle which transfers cool energy to a water circuit to produce chilled water.
Gary Edwards, head of technical services at Battersea Power Station Development Company (BPSDC), said: "This energy centre will be a hugely important part of the new neighbourhood town centre at Battersea Power Station, supplying energy not only to its own community but potentially to other local residents nearby.
"This district heating concept is becoming more popular given all the benefits it provides from reducing carbon dioxide emissions to increasing the security of an energy supply.
"Furthermore, while Battersea Power Station will be many things when it opens – homes, shops, restaurants, offices that create a remarkable place to live, work and play – this Energy Centre also provides an important link to this fantastic building's past, as a local source of power in the nation's capital once again."
Rob Callaghan, regional director for London and the South at Vital Energi, added: "The delivery of the energy solution is seeing good progress with major plant equipment such as the boilers, CHP engines and thermal stores already in place. We are getting ready to begin construction work on the flues that will run inside the original Battersea Power Station chimneys.
"We are pleased to be working on such an iconic development like Battersea Power Station and look forward to continuing our work on one of the UK's largest energy centres."
---
Comments
Login on register to comment