Barry Sheerman MP demands 'smart' action on CO dangers
At the start of this year's carbon monoxide awareness week, Barry Sheerman is calling for the full potential of the smart meter rollout to be utilised to promote CO safety.
21st November 2016 by Networks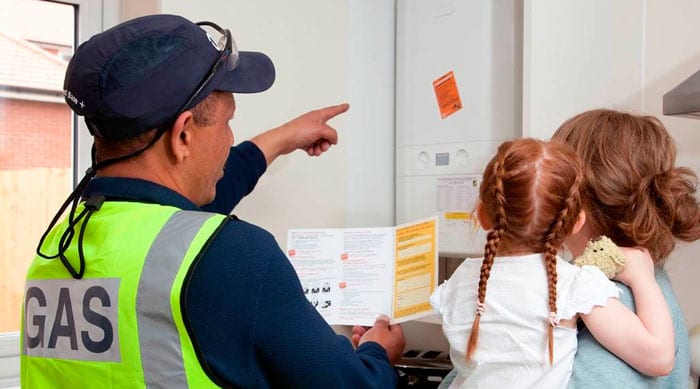 The smart meter rollout is a fantastic opportunity to bring cutting edge technology into the heart of people's homes. Through in-home displays being installed in every home and business in the UK, people across the country will be enabled to use energy more efficiently. Crucially, in times when many people are concerned about the costs of their energy usage, householders will also be able to use information provided by the meters to make substantial savings on their energy bill.
As founder and chair of the All-party Parliamentary Carbon Monoxide Group, I would like to state that the nature of this rollout – with installers visiting every one of the 26 million homes in Britain between now and 2020 – creates the perfect opportunity for householders to be given appropriate information on carbon monoxide (CO) risk in the home. The Smart Meter Code of Practice states that installers must inform householders about the dangers of CO and the need for frequent appliance servicing by qualified engineers. This guidance must however, translate into action. Furthermore, installers must not only inform householders regarding the risks, but they also must be given the required tools to enable them to identify CO wherever it is present. Only if these measures adopted, will installers be empowered to take the steps necessary, to protect both themselves and householders from the silent killer.
It is crucial that smart meter installers seize the opportunity to inform householders about CO risks, as there is a severe lack of awareness across the country on this issue. Chris Bielby, chair of the Gas Industry Safety Group, pointed out at a panel discussion convened by the APPCOG in July this year that only 50% of boilers in the UK are serviced by gas safe operatives. This means that the remaining appliances are either serviced by illegal fitters, or are not being serviced at all . Additionally, whilst smoke alarms have become a standard safety feature in the majority of homes across the UK, many households still do not own CO alarms: research by Dr Andy Shaw at Liverpool John Moores Moores University has demonstrated that in some parts of Merseyside, only 9% of homes had CO alarms – compared to 78% of homes had the equivalent for smoke . Smart meter engineers are the ideal messengers, to inform householders on the importance of having appliances regularly serviced and owning a CO alarm, in order to stay gas safe.
Installers must also be equipped with personal CO alarms, because with up to 1.1 million illegal gas fittings being carried out in the UK every year according to research by the Gas Safe Register, approximately 1 in every 26 homes which installers enter could harbour contaminated environment which might prove deadly. With personal CO monitors, installers will be able to identify at-risk homes, take appropriate action, and also protect themselves in the line of duty. This echoes recommendations that the upcoming report Healthcare Perspectives: Carbon Monoxide – produced by my colleagues in the Carbon Monoxide All Fuels Action Forum Medical & Healthcare sub-group – will make: that all emergency service personnel should be equipped with personal CO alarms, so that they can determine the presence of CO in all environments which they enter. It is vital that the provision of CO detection equipment is made standard practice for professionals who visit homes during the course of their work, so that risks can be identified and swiftly acted upon. Smart meter installers should be no exception to this.
Carbon monoxide poisoning kills approximately 30 people in England alone each year. Furthermore over 4,000 attendances at Accident & Emergency units every year are attributed to the deadly gas. Aside from this immense amount of human suffering, as a public health issue CO is estimated to cost the taxpayer £178 million every year. The rollout represents a prime opportunity to inform and educate householders, and identify risks where they are present. Those conducting the roll-out must seize this chance, if the silent killer is to be stopped from causing fatalities and injuries in future.
---
Comments
Login on register to comment