"Awards help us to understand the art of the possible"
Paul Jordan, business lead for the Innovator Support Platform at the Energy Systems Catapult, will be joining the Network Awards 2020 judging panel. We asked him how he sees the role of awards events amid the wider challenges the sector faces.
8th November 2019 by Networks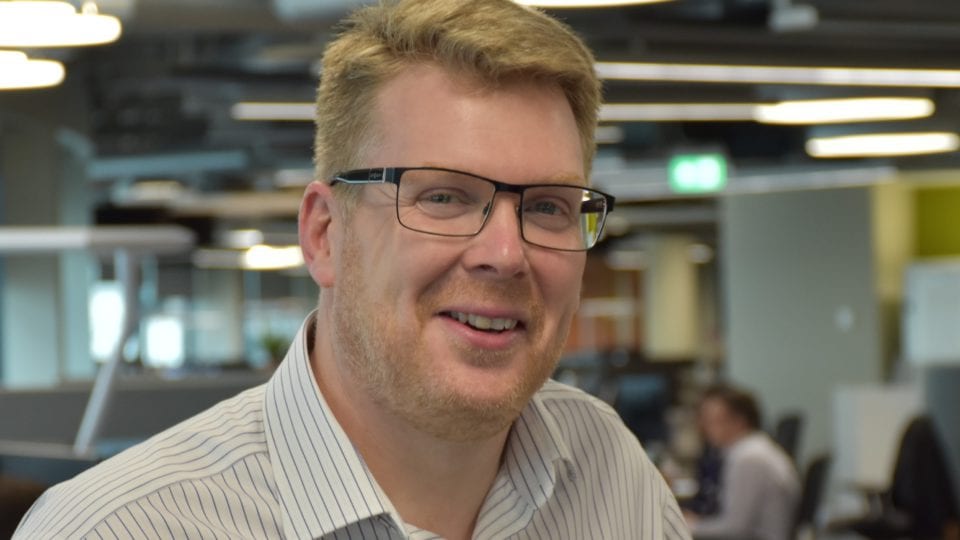 What do you see as the value of industry awards events?Awards are valuable, they raise the profile of innovators, and the winners can achieve a good deal of exposure from them. For small companies, it can be difficult to get airtime without spending a lot of money, so winning an award can be a low cost way to get their name out there.
Which categories are you looking forward to judging?
It's positive that this year's awards have a category that takes into account multi-vector projects, where solutions cover multiple networks and might combine ideas in heat storage, or electricity flexibility, or the gas networks. The energy sector is very traditional sector and can be seen as quite slow moving. Often the different networks operate in siloes, whether that's for gas, electricity, transport – they're all off doing their own thing. But flexible solutions need the networks to collaborate and have solutions that span across all the sectors, so the judges will be looking for ideas that promote that.
What other themes do you hope to see reflected in the awards entries?
It's all about decarbonisation, decentralisation, digitalisation and democratisation – those are the big changes we're seeing at the moment. We're also seeing more changes in the less regulated areas of the energy network, that in turn are impacting on the regulated part of the sector. We talk about "behind the meter", in customers' homes and businesses, where customers can plug in their EV charger or solar array or storage battery without any need for permission. Those changes are happening regardless of anything the network operators are doing, but they have to respond to those changes on the network side. They have to move quickly to keep up with what's happening "behind the meter". I hope that the awards reflect that, as well as achievements in the core areas of business for the energy companies.
In 2019, where do you think the sector stands in relation to its 2050 targets?
From a net-zero point of view, things are definitely not moving fast enough, decarbonisation of heat is a very difficult one to tackle. EV charging infrastructure into the networks and CCUS need to materialise. Some big changes are needed to move more quickly.
Based on your previous experience of being on judging panels, do you have any tips for entrants?
In previous awards, the presentation of the entries was in general very good. Entrants need to make sure they are genuinely doing something different, that adds impact, and they need to be able to communicate what difference they're trying to make. Being clear on that is really important, as the judges want to know that something is really going to make a difference.
You need to have your "elevator pitch" to sum up in a few minutes what the value proposition is and make sure it's easily described. And if entrants want broader appeal, they need to think about the 4Ds. If you've got an innovation that will hit all four, you'll have a really interesting proposition that will add value to day and for the future.
Do you think the sector is doing well at communicating its achievements?
There is more that could be done to raise awareness with the public. The biggest issue for many companies and innovators is creating markets and scaling up ideas. That means growing markets, and creating new markets, which is a challenge. So in terms of the awards, the more that successful solutions are promoted, and people understand the art of the possible, the more that innovative ideas and companies can attract investment, scale-up, attract customers and achieve "business as usual".
Companies also often need a deeper understanding of the end-user and consumer, understanding how they interact with their energy system and getting the right model is very important. The social science side of things has not had as much attention as the technical side, but innovative companies need both. It would be good to see evidence [in the awards submissions] that companies understand that.
---
Comments
Login on register to comment