AMT transformers to cut power losses in Northern Powergrid trial
Northern Powergrid is trialling a new type of transformer that can dramatically reduce power losses, becoming the UK's first distribution network operator (DNO) to trial the equipment.
5th December 2019 by Networks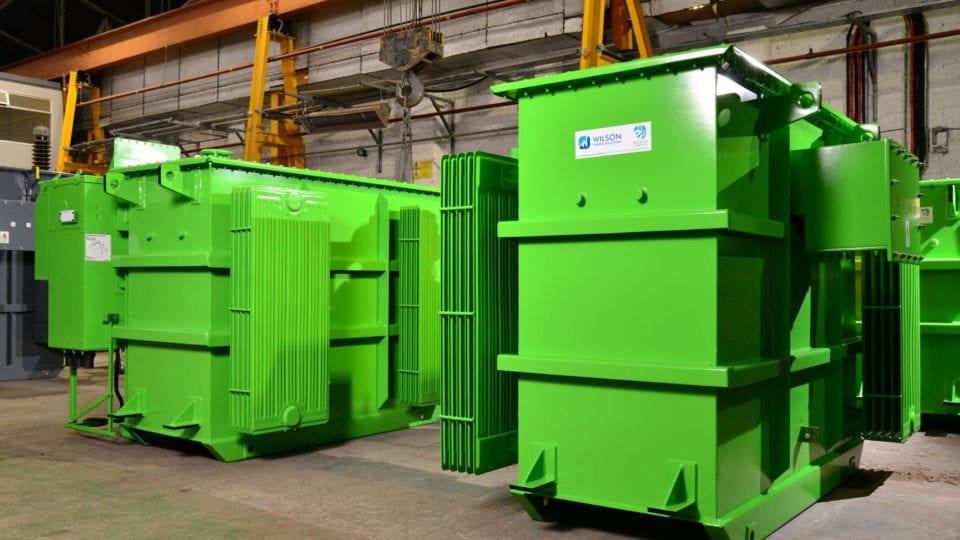 The transformers are manufactured by Leeds-based Wilson Power Solutions, which has already shipped over 1,000 AMTs to customers including retail giants Tesco, ASDA, Sainsbury's, Morrisons and IKEA, as well as NHS hospitals and university estates.
The low loss ground-mounted Amorphous transformers (AMTs) can reduce core losses by up to 90%, compared to the older ground-mounted distribution transformers they will replace.
Network losses account for approximately 1.5% of the UK's greenhouse gas emissions: this calculation assumes losses of 1.7% over the transmission network, followed by a further 5-8% lost over the various regional distribution networks.
For too long, losses have been seen as an unavoidable reality of network operation, but new technology means we can now tackle the problem head on

Aisha Ahmad, Northern Powergrid
Around 25% of these losses – and emissions – originate from transformers, according to a 2010 paper published in the Journal of Industrial Engineering and Management.
According to Northern Powergrid, replacing older transformers with the new AMTs across its full network could avoid annual losses of up to 2GWh.
Aisha Ahmad, smart grid development engineer at Northern Powergrid, said: "For too long, losses have been seen as an unavoidable reality of network operation, but new technology means we can now tackle the problem head on.
"Trials like this will help build our understanding of losses, support decarbonisation and make Northern Powergrid's network as efficient and reliable as possible."
The scheme forms part of the company's wider Losses Discretionary Reward programme, due to be submitted to Ofgem in March 2020.
The programme uses a mix of activities – including improving the company's understanding of network losses, engaging with stakeholders, and delivering real improvements – to reduce losses and carbon emissions.
Over the next 12 months, Northern Powergrid will monitor the performance of five AMTs, using noise testing, thermal imaging and power quality testing.
These are being installed at five sites in Jarrow, Consett and Bishop Auckland, with an additional two sites in Hull.
The outcomes will be shared as a UK case study for DNOs together with commercial and industrial users.Learnings from the trial will inform the DNO on whether to include the technology in future transformers' specifications, as well as providing insight on how best to install the AMTs from an operational perspective.
A transformer's core losses (also known as a no-load losses), are caused by hysteresis and eddy current losses.
These effects are present from the moment of energising the transformer, as a result of the alternating magnetic field applied to its core.
Because of the amorphous metal core of AMTs, which has low loss properties, power losses are significantly reduced.
Wilson Power Solutions, a pioneer in low loss AMTs, manufactured the e2 Super Low Loss AMTs.
Ayah Alfawaris, marketing manager at Wilson Power Solutions, said: "We have over 1,000 installations of the Super Low Loss transformers across the UK. They save customers significant amounts of energy and tons of carbon dioxide.
"Northern Powergrid is the first DNO to install Super Low Loss ground-mounted AMTs. This project acts as a steppingstone to showcase how forward-thinking and investing in the right technology could reduce costs for the customer and ultimately help the UK reach its Net Zero target."
Freedom Group, now part of NG Bailey, will be install the AMTs under its framework contract with the DNO, with the roll out due to be completed in the first quarter of 2020.
---
Comments
Login on register to comment