A focus on community energy
Maxine Frerk, director at Grid Edge Policy and former senior partner networks at Ofgem, recently completed a report for the Scottish government on the regulatory changes needed to support community energy including looking at network benefits. Here, she discusses the project.
12th August 2018 by Networks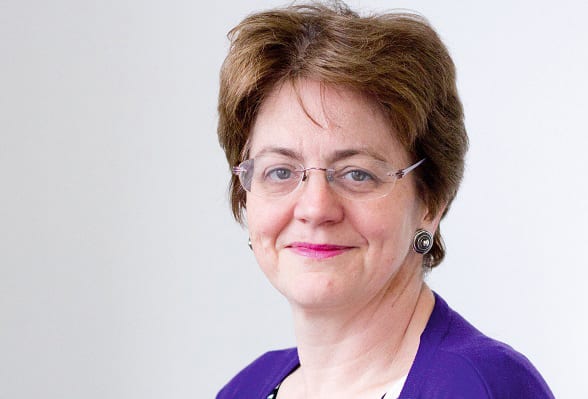 Nestling in a valley west of Stirling the community of Fintry have long been pioneers in local energy. With a stake in Earlsburn wind turbine, a biomass plant and solar PV on the sports centre roof it has significant renewable resources – as well as six EVs in a population of 700 and a heavy reliance on electric heating as it is off the gas grid. Over the last two years it has been looking at the potential for matching local supply and demand – both the practical challenges and the policy and regulatory changes needed.
While the debate around the energy transition tends to focus heavily on the implications of increased de-centralisation and a growing role for DSOs, the potential role of community energy projects to support that transition has not been given the attention it deserves.
To help redress that I've been working with Cath Cooper of Veitch-Cooper Ltd supporting the Smart Fintry project and we have recently completed a report for Scottish government on the issues.
The upshot is that – as with storage – community energy really needs to access a "stack" of benefits to be commercially viable but at the minute very few of these benefits are properly rewarded.
So where are the benefits?
The first and obvious benefit is in consumer engagement. While financial benefits are clearly a key concern for consumers, being part of a community project contributing to wider goals was also found to be an important motivator for residents.
The second area of benefit is encouraging load shifting to enable the supplier to better manage wholesale energy costs. Half-hourly settlement is key to this and Ofgem has been driving that agenda forward. However, moving to half hourly settlement also means paying network charges on that basis which creates potential distributional issues that could be a barrier to community participation if not carefully handled.
This leads on to the third area of benefit which is to the local distribution networks. It's well established that the growth in renewables combined with the growth in EVs and heat pumps will create new challenges for the DNOs. Where there are constraints on the networks, community DSR could provide an alternative to traditional reinforcement which DNOs might be expected to be willing to pay for in the same way that a number of DNOs are now starting to tender for flexibility services more generally.
As part of the Fintry project SSEN carried out additional monitoring of the local network. As it happens, in Fintry there is plenty of capacity on the network – and voltage remained within acceptable levels even when we modelled what might happen with an ambitious level of DER (distributed energy resources) growth 20 years out.
However, the opportunity is there for other communities and could be facilitated if DNOs were to produce "heat maps" for community energy showing areas where there are potential constraints. Given the time it takes to develop community projects, DNOs should be looking ahead and potentially supporting such projects to give themselves an option in areas where they might face constraints in future.
The one issue that SSEN's monitoring of the Fintry network did highlight was reverse power flows at the local secondary sub-station. While increased bi-directional flows are expected to be a feature of local networks going forward, SSEN's preference would be to avoid that at the very local level (given that otherwise they need more sophisticated controls at that level). Community projects could play a part in addressing such issues but as of today there is no basis for rewarding such initiatives.
The other potential network benefit from community energy comes in the form of losses. Again, our modelling of the Fintry network highlighted how using storage to balance local supply and demand could lead to a reduction in losses. Another benefit that is not currently rewarded.
The final benefit area is that through the community coming together it is possible to invest in community scale resources such as battery storage which in principal would be more cost effective – and more inclusive – than individual household scale storage. However, the current network charging arrangements strongly incentivise behind the meter solutions and are likely to do so increasingly as Ofgem's charging reforms take effect. What is needed is for networks to think about the real impacts these different models could have on their networks and to feed that into thinking on charging. An area-based approach may be needed to encourage storage where it would be of most value to the networks.
In summary, what the Fintry project has demonstrated is that there are potential benefits from community energy across the value chain – and that distribution networks in particular stand to gain but without any way currently of those benefits being rewarded. There is a real opportunity here which networks should be looking to support.
The full report is available at www.smartfintry.org.uk
---
Comments
Login on register to comment