£15m funding could see hydrogen trialled on gas network
Plans to use hydrogen to help heat UK homes took a big step forward earlier this week with a £14.9 million funding boost.
29th November 2018 by Networks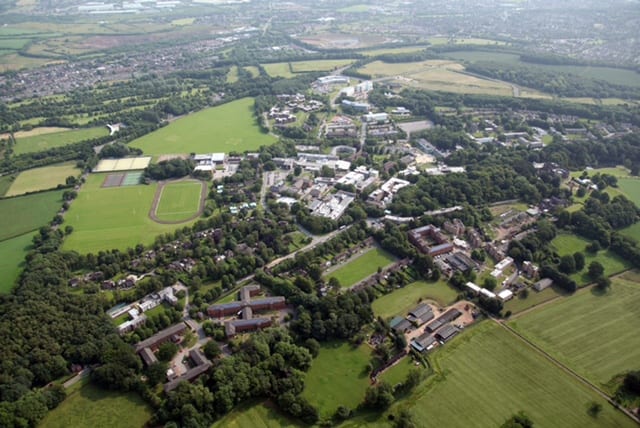 The money, which has been awarded via Ofgem's Network Innovation Competition (NIC), will fund two field trials on public gas networks, blending hydrogen with natural gas to heat around 750 homes in each of the year-long trials. By funding level, this is this is the largest gas NIC project ever.
Over the course of the four-year programme, starting in 2019, the team behind 'HyDeploy2′ will monitor the performance and safety of using hydrogen in this way.
The aim is to build support for a much wider roll-out. If adopted across the UK, using hydrogen like this could save the same amount of carbon as taking 2.5 million cars off the road.
Backed by the north of England's two gas distribution networks – Cadent and Northern Gas Networks – there will be one trial in each company's geographic footprint. This means one in the North West England and one in the North East / Yorkshire. Identifying suitable locations, and consulting customers and authorities in those areas, will be the next steps.
"This funding is fantastic news," said Simon Fairman, director of safety and network strategy, Cadent. "It means we can press on with a game-changing vision: to prove hydrogen can safely keep us warm, as well as significantly reduce our carbon footprint.
"We know our existing gas networks are in good shape to help the UK meet its climate change targets. Blended hydrogen in this way means customers will use gas tomorrow as they do today, without any disruption or need to change their pipes or appliances."
Mark Horsley, chief executive, Northern Gas Networks, added: "Through the Network Innovation Competition funding mechanism, gas industry projects like HyDeploy2 are unlocking the potential for green energy sources to make a real difference to customers and to the planet, at the lowest possible cost.
"HyDeploy2 represents a huge step forward for wider deployment of hydrogen as a clean energy source, as the UK looks towards achieving its vision of a low carbon energy future."
The tests will take place following the completion of the first UK trial on a closed gas network. Earlier this month, after extensive scientific analysis and safety checks, the Health and Safety Executive gave the HyDeploy team permission to do just that, at the Keele University campus. Hydrogen will be blended with natural gas at volumes up to 20%.
HyDeploy2 is the natural next step – demonstrating use of blended gas in a controlled and carefully monitored way, at similar hydrogen volume, on the public gas networks.
Professor Joseph Howe, chair of the North West Hydrogen Alliance, a powerful new industry group formed to help progress and promote the region's hydrogen economy, also welcomed the funding announcement.
He said: "To meet climate change targets and reduce CO2 emissions we need to find ways of decarbonising our energy systems. Hydrogen can be used as a clean energy source to heat our homes and businesses and is changing the face of transport with fuel cell cars, commercial vehicles and trains.
"We're seeing major leaps forward in the technology all over the world, but some of the leading research and development is taking place right here in the North West."
---
Comments
Login on register to comment