120MW battery storage portfolio transaction completed
UK Power Reserve has awarded the second phase of its battery-based energy storage portfolio contracts to Fluence, a Siemens and AES company.
4th October 2018 by Networks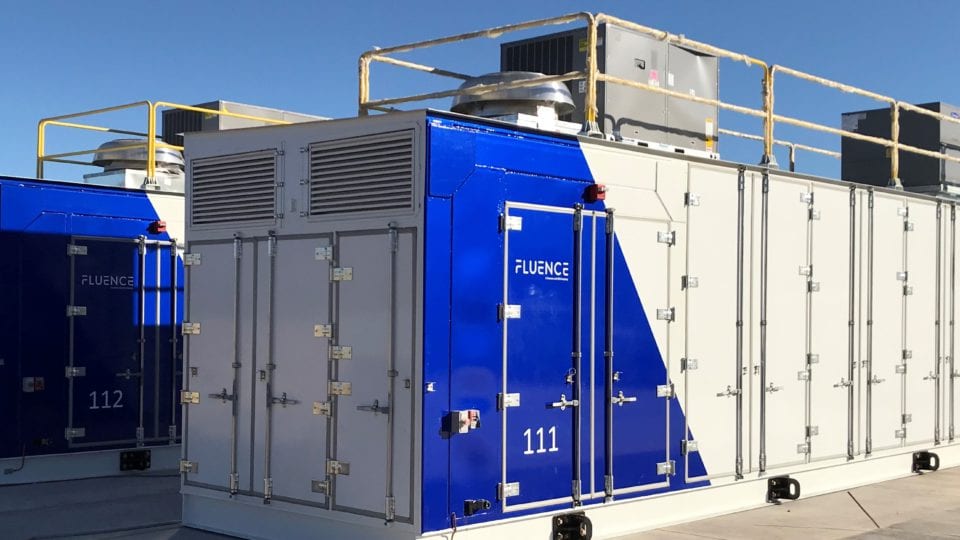 The companies have signed an agreement to expand their partnership to a 120MW portfolio of ultra-fast response energy storage projects for the UK grid.
According to both parties, these projects will provide flexibility and security for the United Kingdom grid as it modernises to accommodate increasing levels of renewable generation, delivering on contracts secured by UKPR in the 2016 Capacity Market auction. The sites are required to be brought online by winter 2020, but the entire portfolio will be delivered by end of summer 2019.
The full 120MW of projects represents the largest contracted energy storage portfolio transaction to date globally.
Sam Wither, head of UKPR, said, "By splitting our portfolio into two 60MW sets of projects, we've had the opportunity to fully assess the market and took a nimble approach to keep up with this rapidly evolving space. Fluence and its Advancion technology again proved their worth throughout this highly competitive process."
The additional 60MW of battery storage projects, as with the 60MW currently under construction, will be built using Fluence's Advancion platform, an industrial-strength energy storage solution designed to provide the highest dependability for long-term operations. Advancion is designed to adapt to changes in the market, providing UK Power Reserve with ultra-fast response flexible assets that will enable the company to offer additional services as the needs of the grid or market conditions change.
The partnership draws on Fluence's more than 10 years of experience deploying turnkey storage solutions globally, with a global fleet of over 675 MW of projects deployed or contracted in 16 countries, including the first grid-scale energy storage system in the Irish Single Electricity Market.
"We continue to make strong progress on the initial phase of battery projects with Fluence," said Wither. "The first 60MW of projects across England are on schedule and will be ready to deliver flexibility services to the UK grid by the end of this winter."
The build-out of battery-based energy storage for the UK grid is happening alongside UK Power Reserve's build-out of gas assets. The company is currently delivering 160MW of rapid-response, flexible gas assets, which were won in the 2015 Capacity Market and will be online by the end of winter 2019.
Sembcorp Industries, a Singapore-headquartered utilities, marine and urban development group with a global presence, recently acquired UK Power Reserve and plans to expand its integrated energy operation in the UK.
"We partner and work with suppliers who are able to match our ambitious build-out targets, and Fluence has worked tirelessly to meet every need, both on the initial set of projects and as our needs evolved for the remaining 60 MW," said Sean Greany, project development director for UK Power Reserve.
Stephen Coughlin, CEO of Fluence added: "UK Power Reserve is a leading force in modernising the UK's electric infrastructure and we are delighted to expand our partnership. Fluence's battery-based energy storage technology is designed to enable cleaner, more reliable and more resilient electric service in the UK's rapidly changing market. By combining our ability to deliver robust solutions at this scale with UK Power Reserve's deep market expertise, these projects will be ready to provide ongoing value for the UK grid and its consumers in less than a year."
---
Comments
Login on register to comment