WPD to develop modelling tool for EV loads
Western Power Distribution (WPD) has started a three year project to develop solutions to avoid the need to undertake costly network reinforcement due to the increased demand from electric vehicles (EV).
18th May 2016 by Networks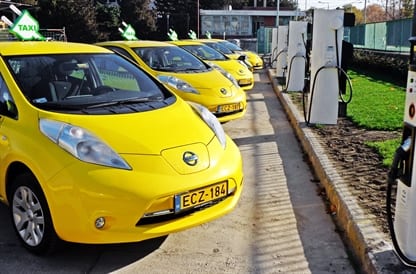 CarConnect, funded through the network innovation allowance, will run for three and a half years and will be delivered by EA Technology, Drive Electric and Lucy Electric Gridkey.
The project will develop and deliver an electricity modelling tool by monitoring the effect of EVs on low voltage networks.
The tool will enable WPD to identify which parts of its network are susceptible to EV loads and assess solutions to avoid network reinforcement costs.
It will also undertake a mass-market customer trial to prove the technical and economic viability of both EV and vehicle-to-grid (V2G) demand control on avoiding network reinforcement, and investigate whether EV demand control services can be used in a way that that meets both driver's needs and network requirements for balancing supply and demand.
EA Technology said the trial is set to be the largest EV project in the world, with up to 700 EV drivers in the trials to ensure systems tested are acceptable in a real-world scenario.
Last week automotive manufacturer Nissan launched the first ever V2G trial in the UK. It plans to place 100 V2G units across the UK to allow Nissan EV drivers to sell energy storage in their car battery back to the grid.
EA Technology's smart interventions director Dave Roberts said: "There's a great deal of talk about V2G technology, and, if market conditions allow, the CarConnect project will offer the trial platform for this technology too."
EA Technology said the UK has seen a 716% increase in EV registrations. By the early 2020s there could be as many as one million ultra-low emission EV vehicles on UK roads, which analysis has shown could require an additional £2.2 billion investment to upgrade network infrastructure.
It warns investment needs to start in the early 2020s to meet the expected demand.
Denis Naberezhnykh, head of ultra-low emission vehicles at TRL, which will be taking on a project oversight role on behalf of WPD added: "DNOs need to start considering how plug in vehicles and charging infrastructure can be an active part of their network and be managed intelligently in order to minimise potential adverse impacts on the network.
"This project will enable them to develop tools for doing so and validate their effectiveness in the real world."
---
Comments
Login on register to comment