Ofgem hits start on £1.9m energy data access project
Ofgem and Innovate UK are offering digital innovators £1.9m in funding to develop a software platform that will allow critical components of the flexible, digitised energy market to share data seamlessly.
16th October 2019 by Networks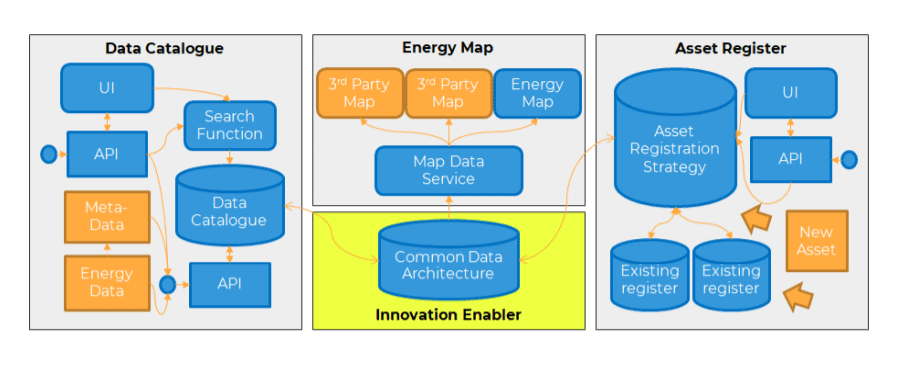 The government funds are being made available to develop new software that would facilitate access to datasets relevant to the energy networks.
The competition answers a call made in June 2019 by the Energy Data Taskforce, in its report A Strategy for a Modern Digitalised Energy System.
The Department for Business, Energy and Industrial Strategy is also a partner in the project, known as the Innovate UK Modernising Energy Data Access Competition.
According to Ofgem, "Innovate UK's competition creates the opportunity for the people with the best ideas to test and deliver ways to ensure these digital services interoperate with each other effectively."
The June report identified a need for three "building blocks" that would allow energy market participants full visibility on energy, asset and infrastructure data.
The trio were an asset registration strategy, a data catalogue and a digital system map.
These datasets would be critical if, for example, a new entrant to the market wanted to select grid references for new EV charging points.
It could pull up data on low voltage capacity in its chosen area, and might also need to identify suitable locations to build new solar PV arrays, if additional generation was required.
However, as well as these three future projects, BEIS, Ofgem and Innovate UK identified a need for new integrating piece of software that would facilitate access to and interopoerability between them – known as a Common Data Architecture.
Potentially this common data architecture could also benefit other digital infrastructure, the project team says.
Bids are being invited by project teams to test and then develop the ideas behind of the common data architecture.
Three teams will be invited to participate in the first phase, known as "discovery", which involves testing and refining the concept, and exploring how it would be used by different groups and businesses in the sector.
After the idea has been fully scoped, two out of the original three teams will move onto the second "alpha" phase, to refine the ideas and define in more detail how it would operate.
Just one team would be invited to move onto the third "beta" phase, which would involve creating a Minimum Value Product (MVP) that could integrate with a range of other datasets.
This basic, no frills software could be trialled by companies operating in the energy sector, but would not be freely available.
The project is part of the government's Small Business Research Initiative (SBRI) funding programme.
---
Comments
Login on register to comment