Cross-sector partnership to drive adoption of drones
Energy networks are working with the Department of Transport and the Civil Aviation Authority to push the adoption of drone technology as standard practise for asset inspection.
1st February 2017 by Networks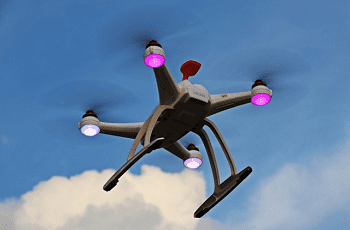 The project is a result of a call for innovation by the Energy Innovation Centre (EIC) in November to third parties within its community to expand the current range of drone operations and capabilities.
The EIC said a record number of responses were received to the call for a programme of work that would demonstrate safe flight under 'beyond visual line of sight' operation conditions and obtain Civil Aviation Authority approval.
It said drone technology offers "huge potential" for energy networks to increase the efficiency, safety and minimise the disruption to the public of some of their operations.
Of the 21 responses received, the quality of which the EIC said was "outstanding", seven business were invited by the EIC to pitch their ideas to the partners.
Tony Knowles, technical manager at the EIC, said: "It has created an unprecedented opportunity for companies at the forefront of this exciting new technology to engage with energy network operators who are keen to work collaboratively to adopt drones within their networks.
"This is a great example of using the call process to allow them to tap in to a wealth of third party knowledge that's out there, while also creating opportunities for SMEs to work with the networks."
The EIC's calls for innovation programme was launched in 2014 to help energy networks publicly seek third-party solutions to their challenges and open up access to the energy sector for SMEs.
During the 2016/2017 financial year 20 calls have been issued.
---
Comments
Login on register to comment