Councils encouraged to apply for charge-point funding
The Government is urging local authorities to take advantage of a £4.5 million pot which could see more electric car charge-points installed.
15th January 2018 by Networks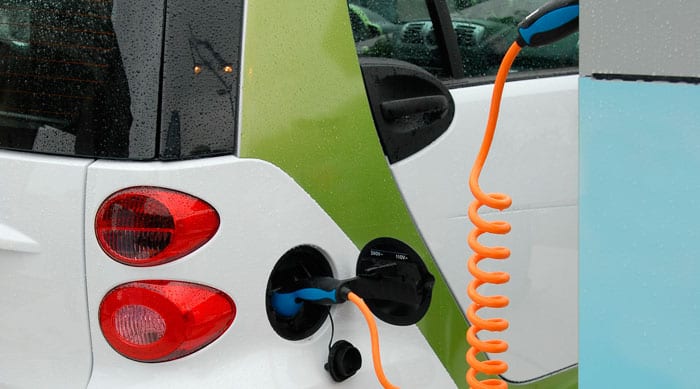 Ministers Jesse Norman and Claire Perry have called for local authorities to do more to help reduce carbon emissions and tackle air quality after it emerged just five councils in the whole of the UK have taken advantage of an electric car scheme.
In 2016 the Department for Transport launched the On-Street Residential Chargepoint Scheme, offering funding for local authorities to buy and install electric car charge points. But the take-up more than a year later has been low.
The two government ministers have written to councils urging them to take up the scheme which makes available up to 75% of the cost of procuring and installing chargepoints. Local authorities can fund the remaining costs through public and private sources.
Transport Minister Jesse Norman said: "We are in the early stages of an electric revolution in the UK transport sector, and connectivity is at its heart.
"Millions of homes in the UK do not have off-street parking, so this funding is important to help local councils ensure that all their residents can take advantage of this revolution. Charge points can be anything from new points popping up on streets to adapting existing lampposts to make the best use of space. The money has been available since 2016 but so far only five councils have come forward, so there is £4.5 million still available for them – enough for thousands of extra points."
The number of electric vehicles bought in the UK was up nearly 30% last year, and having committed to ending the sale of new conventional petrol and diesel cars and vans by 2040, the government is making sure the right infrastructure is in place to support drivers.
A set of schemes for electric vehicles were announced in the Autumn Budget in November, including a further £100m to help consumers purchasing electric vehicles. Following that, the government has also announced the extension of current grant rates for both the Electric Vehicle Homecharge Scheme, and Plug-in Car Grant which provides up to £4,500 to help motorists make the switch to electric.
---
Comments
Login on register to comment