Clark leaves BEIS
Greg Clark has left his role as Secretary of State for Business, Energy and Industrial Strategy this evening (24 July).
24th July 2019 by Networks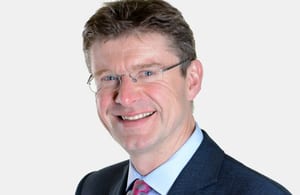 His colleague Claire Perry has also left the Department for Business, Energy & Industrial Strategy (BEIS) following the arrival of new prime minister Boris Johnson.
Clark, who is the MP for Tunbridge Wells, said: "I warmly congratulate Boris Johnson on becoming Prime Minister. He is right to appoint a new team for a new premiership and I wish him and them well for the vital work ahead.
"It has been an honour to serve the country as Secretary of State for Business, Energy and Industrial Strategy for the last three years; and as Communities Secretary, Universities & Science Minister, Cities Minister, Financial Secretary to the Treasury & Planning Minister.
"I am grateful for the support of outstanding civil servants, special advisors and ministerial colleagues during that time. I look forward to participating fully in the work of Parliament and continuing to serve the people of Tunbridge Wells."
Clark has been a vocal opponent to a no-deal Brexit and his departure was widely expected.
Reports suggest that he was relieved of his post by Johnson, who did not offer him any other cabinet position.
Speaking to the BBC, he said that he's had a "very friendly and cordial conversation" with Mr Johnson, and it was "absolutely his right to have his team, and I wish them well."
Perry, currently on leave from her post as minister of state for energy, has accepted the new prime minister's offer to become COP26 president.
---
Comments
Login on register to comment