Burns & McDonnell partners with students to deliver EV research
Infrastructure company Burns & McDonnell has selected a group of international MBA students to undertake a research project on electric vehicle (EV) infrastructure.
21st March 2018 by Networks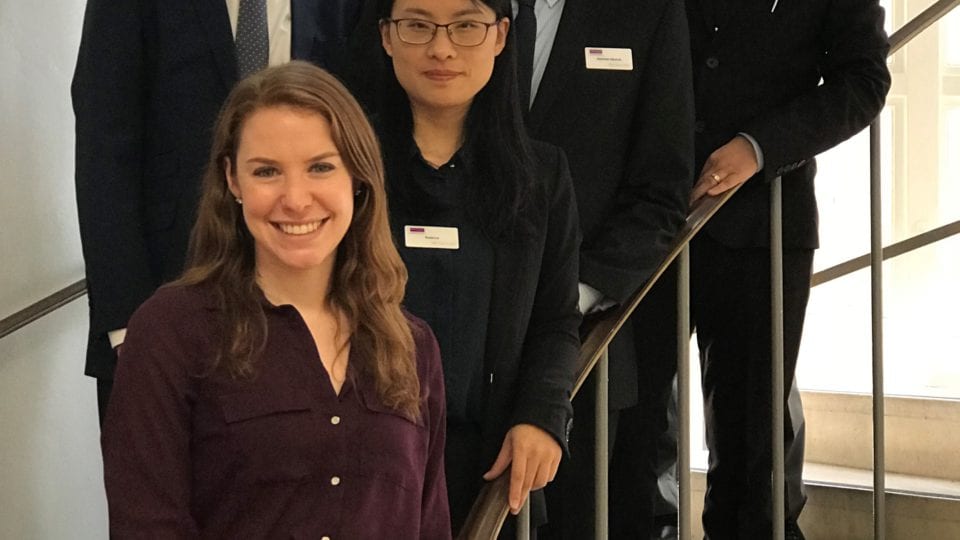 This is being carried out as part of Alliance Manchester Business School's Commercial Business Consultancy Project.
The group of five students will undertake in-depth research into the UK EV infrastructure market to determine its scale, impact and long-term potential. The project will run full-time until June, at the end of which time the students will produce a report outlining their findings and recommendations for Burns & McDonnell's business approach.
The report will help inform Burns & McDonnell's long-term investment strategy in the UK, as they seek to deliver evidence-based solutions for the integration of technologies to help manage energy demand.
The students are drawn from a diverse cohort of specialisms and backgrounds, bringing a unique perspective to the project. They will consult regularly with Burns & McDonnell throughout. They were chosen following a rigorous bidding process at the University of Manchester involving 25 companies across a range of projects, culminating in a formal pitch and Q&A session on their proposal.
Jonathan Chapman, Burns & McDonnell's UK managing director, said: "Electric vehicles have enormous potential to be a transformative force in the UK, but we need the right infrastructure to make it as easy and efficient as possible for people to take full advantage. It is our aim at Burns & McDonnell to help shape the future of EVs, starting with rigorous, applied research.
"The benefits of becoming involved in this project were clear from the start. It offers us the opportunity to base our future decision making on a sound evidence base and draw on the varying experience of the students themselves. It is our hope that through supporting and engaging with the academic community our work will have a meaningful and lasting impact, and that projects like this will inspire the next generation of engineers, entrepreneurs and researchers."
"We're pleased to have found such a talented group to undertake important research that will help inform our strategy to meet the challenges the UK faces as it seeks to renew its energy and transport infrastructure for the demands of the modern world."
Abdullah Aljwirah, a member of the winning team who has a background in industrial engineering, said: "As a team we always knew this project would be a challenge, but that's part of what drew us to it. We can't wait to delve deeper into the world of EVs, an exciting burgeoning market. We all believe that the best way to learn is by doing things first hand, and think that Burns & McDonnell's open and hands-on approach will make for a great partnership.
"As challenging as it will be, we all believe that we can produce impactful work at the end of the project. We can't wait to get started."
---
Comments
Login on register to comment