Alfen picks Moixa for 'batteries on wheels' EV trial
Moixa, the firm behind smart software for domestic battery and electric vehicle (EV) charging, and smart charge point specialist Alfen have launched a trial project that will see the latter's customers using Moixa's GridShare software to help reduce home energy bills.
14th February 2020 by Networks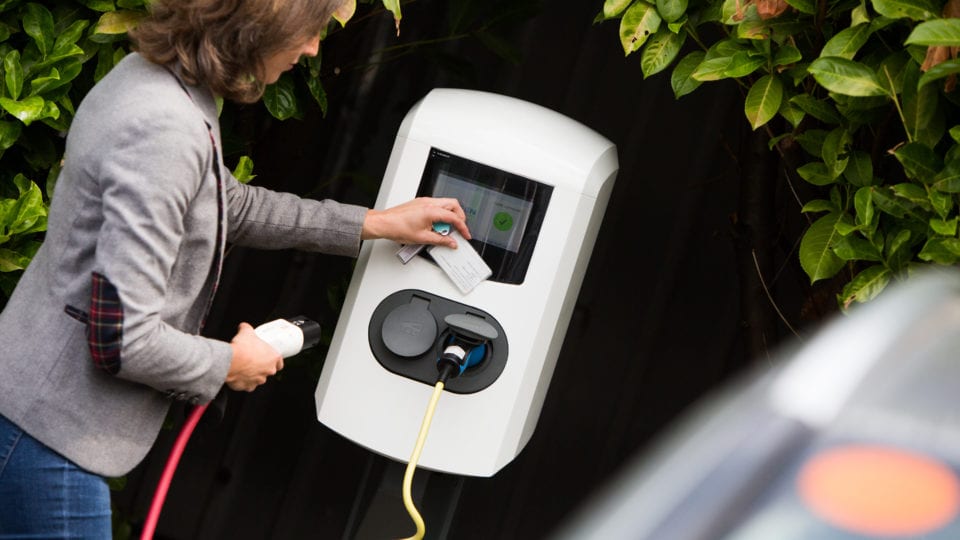 The trial will see 7.4kW Alfen Eve Single Pro-line chargers integrated with Moixa's GridShare AI software rolled out across a limited number of UK homes.
GridShare enables real-time aggregation and smart charging of EV batteries by optimising charging patterns based on factors such as driver behaviour, cost of energy and weather forecasts.
The algorithms behind GridShare will also offer Alfen customers personalised smart charging plans based on household energy consumption patterns and the most favourable tariffs.
The trial will evaluate the impact of smart charging on EV owners' energy bills and carbon emissions, while the Alfen charging devices will also be road-tested for their ability to participate in grid services by ramping up and down charging speeds.
Up to a fifth of new cars will be EVs by 2026 and up to 36 million 'batteries on wheels' are forecast to be on UK roads by 2040

Simon Daniel, chief executive, Moixa
Upon successful completion of the initial trial, Moixa and Alfen plan to roll the offer out commercially. The partners are now signing up suitable participants to take part in the trial.
According to its website, Netherlands-based Alfen currently has more than 35,000 charging points installed across Europe.
Simon Daniel, chief executive of Moixa, said: "Adding Moixa's intelligent home energy management to Alfen's smart chargers is providing customers with a real cost incentive and enabling them to leapfrog the competition.
"Smart charging will be essential for supporting the acceleration of EVs onto the UK market. Up to a fifth of new cars will be EVs by 2026 and up to 36 million 'batteries on wheels' are forecast to be on UK roads by 2040. Smart charging solutions like our collaboration with Alfen will help drive this rapid growth and ensure our power networks don't become overloaded."
Alex Earl, Alfen's UK Country Manager, says: "This solution fits perfectly with our overall mission to provide smart energy solutions and enable EV drivers to be even more sustainable by charging at the cleanest and most cost-effective times. This technology could have huge implications if applied to all our customers – it will drive individual cost-savings and ultimately turbo-charge the growth of EVs.
The installations will be carried out by Stratford Energy Solutions, a solar PV, energy storage, EV charging and electrical contractor.
Alfen previously collaborated with the company on Western Power Distribution's Electric Nation Project, a domestic smart charging trial in 2017 and 2018.
Moixa's GridShare platform already coordinates smart batteries in more than 14,500 homes in Japan,a number that is growing by more than 1,000 a month.
Alfen chose Moixa due to its global partnerships with Honda, Hitachi and Japanese Fortune 500 company Itochu.
---
Comments
Login on register to comment