Utility Week Cyber Security & Resilience Conference
Building on its successful launch in 2019, the 2020 Utility Week Cyber Security and Resilience Conference equips IS, risk, resilience, security and OT leaders with the insight to prepare and protect infrastructure, services and customers from growing cyber threats.
28th October 2019 by Networks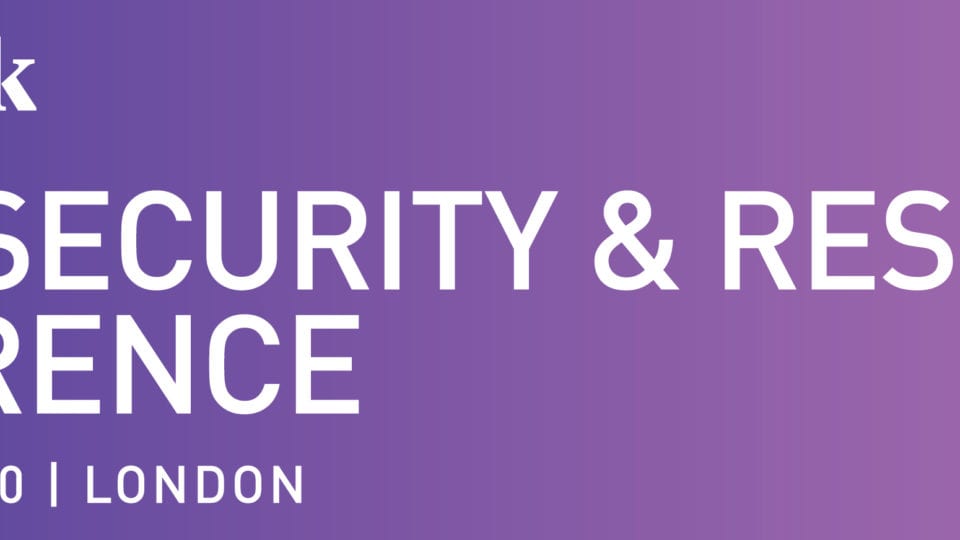 The critical national infrastructure the utilities operate is a prime target for unscrupulous hackers and cyber criminals. The impact of a breach is vast, with estimates of the immediate economic impact of a significant cyber-attack on a UK regional electricity distribution network being as high as £86 billion.
As such, it is imperative that energy and water utilities effectively manage these risks, and ensure their networks and systems are safe.
Join us to weigh in on the debate, hear innovative case studies, and network with key stakeholders, enabling you to have a robust strategy in place to manage the inevitable threat and ensure that safety and operations will be seamlessly maintained.
Only here can you:
Experience our unique cyber wargame specifically in a utility environment
Work with CISOs, IT and OT directors to unite your company's cyber security protocols
Gain insights from industry CISOs on the best practice to keep your organisation safe
Learn how to optimise your recovery plans and prepare your teams for a cyber secure future
Our expert speakers include:
Ashling Cunningham, CIO, Ervia
Martin Sloan, CISO, Drax
Phil Tonkin, Global head of cyber operational technology, National Grid
Shawn Scott, CISO, Thames Water
Steven Rumbold, Security case and strategy development manager, EDF Energy
Paul Jenkinson, Head of cyber security, UK Power Networks
Clare Dobson, Deputy director, Energy cyber security and energy development, BEIS
Sam Smith, Head of digital risk and security, Cadent
---
Comments
Login on register to comment