UK's largest flow battery system connected to grid
The UK's largest flow battery system has been connected up to the power grid.
14th November 2017 by Networks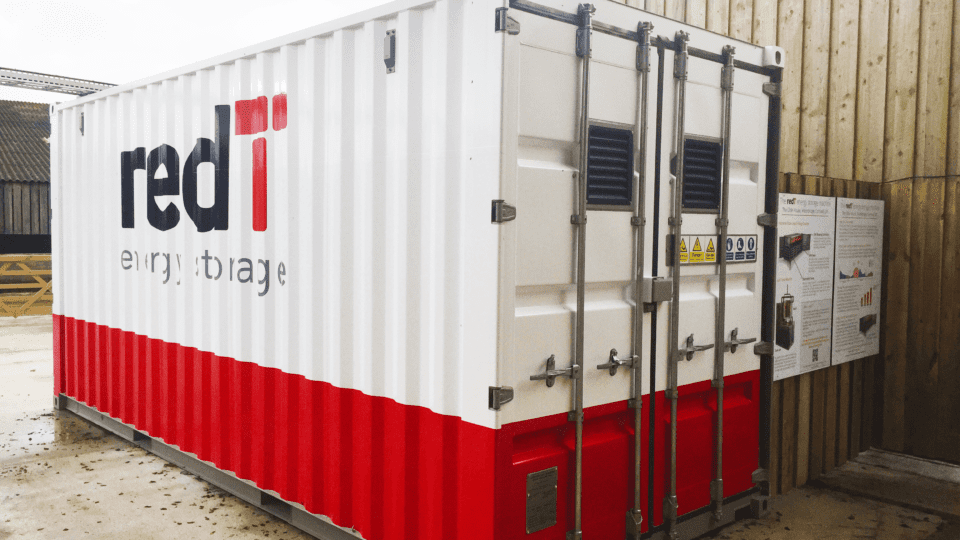 The vanadium redox flow technology will initially be used to store excess power from solar generation at the Olde House farm and holiday retreat in Cornwall until it is needed on site.
The containerised system has a storage capacity of 1MWh, a maximum output of 90kW and a lifespan of at least 25 years.
The supplier, RedT, says it will enable the site owner to cut imports from the power grid by up to 50 per cent during peak hours. It will also participate in the capacity market and be used to provide frequency response, short term operating reserve and demand turn-up services.
The installation has been partly funded by the Department for Business, Energy and Industrial Strategy as well as Centrica, which will eventually take over the operation of the system from RedT. It is the first energy storage system to be signed up to Centrica's £19 million local energy market (LEM) trial in Cornwall.
"We are delighted to announce that our flagship energy storage project in the UK is now fully operational," said RedT chief executive Scott McGregor.
He continued: "Through firming onsite solar generation, this system will generate significant savings for the Olde House, by enabling the owners to greatly reduce the need to import electricity from the grid."
McGregor said the project demonstrates that flow batteries are "a commercially attractive, viable solution and flexible platform for the UK's energy future."
LEM programme director Matt Hastings said: "We're really proud to be working with RedT and to be helping the Olde House to make the most of their solar generation.
"Energy storage will play a fundamental part in the [LEM] programme, providing the local network operator with a tool to help stabilise the system, relieving constrained parts of the network and giving homes and businesses the ability to store their own energy."
---
Comments
Login on register to comment