UKPN completes £27 million power tunnel
UK Power Networks has finished work on a new electricity 'superhighway' beneath London.
1st July 2016 by Networks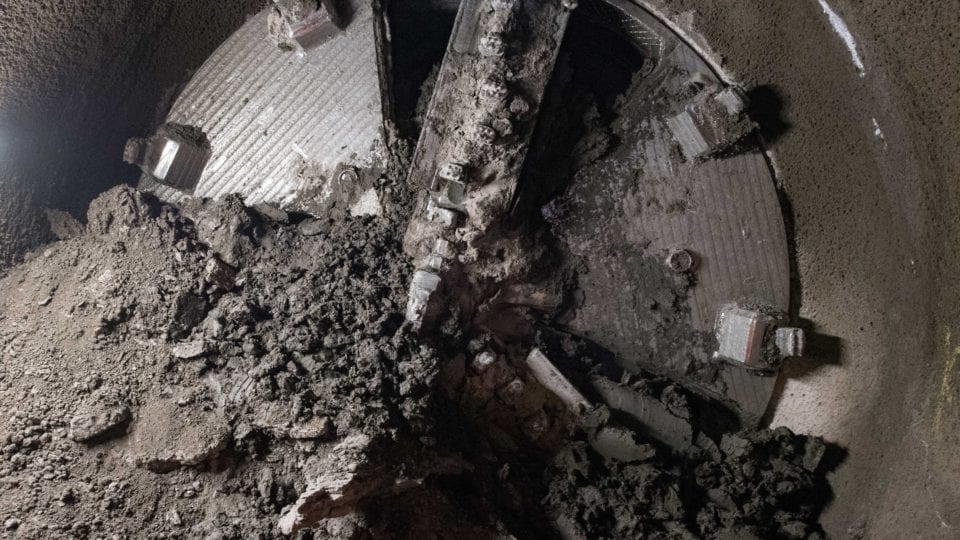 The 3km-long tunnel cost £27m will carry an additional 400 megawatts of electricity into central London, equivalent to powering around 130,000 homes according to UKPN.
UKPN engaged contractor J Murphy & Sons to undertake the project which demanded a tunnel almost 3 meters wide and between 23m to 30m deep running between South East London and East London.
This latest tunnel represents the third and final stage of a three-part tunneling project carried out by UKPN to install new 132,000 volt electricity cables along a longer 5.7km route between substations in South East London and the City.
The first stage, completed in 2011, also via Murphy, was a £1.1million 30-metre-long interconnecting tunnel and junction chamber. The second stage was a £14million 2.7km-long tunnel between East London and the City, completed with Morgan Sindall in March 2013.
Nirmal Kotecha, director of capital programme and procurement at UK Power Networks, said:
"London's power needs are increasing all the time and we are constantly investing in new infrastructure to ensure we maintain reliable electricity supplies.
"This essential project will increase the resilience of electricity supplies for residents and businesses for years to come. By working deep underground with the Murphy specialist team, we were able to avoid digging up roads along the entire route, helping keep the impact of this major project to a minimum."
UKPN has a broader £4.5 billion infrastructure investment plan to deliver within the current regulatory cycle. £500m worth of this programme is set to be delivered in 2016.
Project fact file: South East London to East London
• The Lovat tunnel boring machine is 7.5-metres long, 3.4-metres diameter and weighs 91 tonnes
• It arrived in South East London in sections in summer 2014 and was assembled underground
• The machine burrows at a speed of up to 23 metres per day
• 37,000metres of 132,000-volt cables will line the tunnel between South East London and East London
• Over a dozen specialist staff worked shifts inside the tunnel
• Miners reached the cutting face by train, taking 30 minutes at the furthest point
• Over 6,000 train journeys within the tunnel
• Over 290,000 man hours completed without any lost injury time
• Over 77,000 tonnes of excavated material have been transported from site
• 99.7 % of surplus material removed from site has been recycled
• There will be extra space in the tunnel to accommodate future cable capacity
• 3,000 concrete rings line the interior of the tunnel from South East London to East London
• Each concrete ring is made of six segments and there are 18,000 segments
• 600 brackets will hold the new electricity cables in place along the tunnel walls
---
Comments
Login on register to comment