UKPN boosts safety with introduction of location technology
UK Power Networks is adopting new location technology which could save the lives of rural workers and landowners.
11th September 2019 by Networks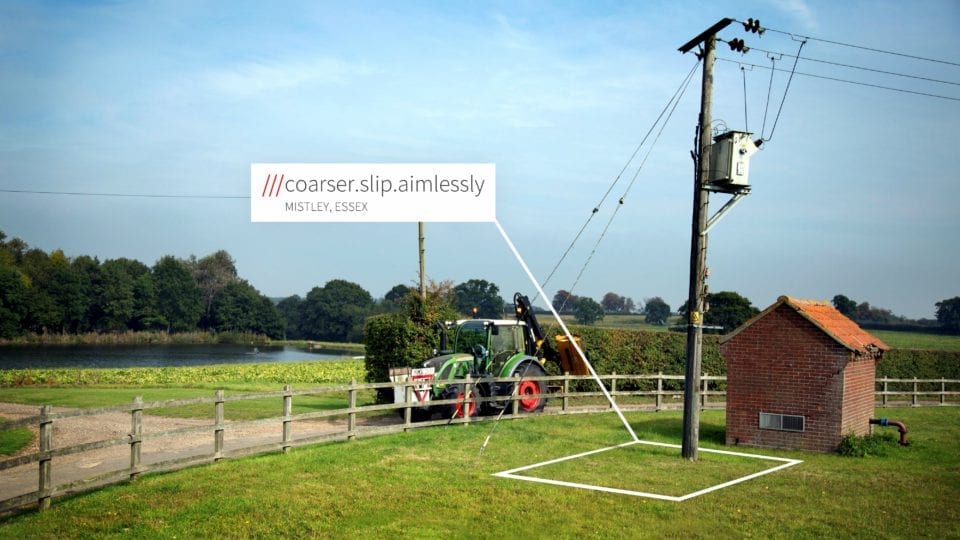 The UK's biggest electricity distributor has become the first electricity company to use what3words location technology to boost safety by helping members of the public accurately report the location of any overhead line damage, so staff at its call centre in Ipswich can then quickly arrange for the power to be turned off and repairs carried out.
It would also help if somebody finds themselves in an emergency situation, such as driving a high vehicle into a live power line. Identifying precisely where help is needed can be difficult where there's no address or too general a postcode to describe exactly where you are.
what3words has given every 3m x 3m square a unique 3 word address, which means callers now have a simple way to describe precisely where help is needed – using just three words. For example, if you log into the app you can see the centre of Cromer Pier in Norfolk is called ///stores.taller.arise
The what3words app is used by many emergency services to get resources straight to the scene of an incident more effectively and is free to download for both iOS and Android phones, or by browser. Once installed it does not need an online connection to work. The three-word format works anywhere in the world, in 36 languages.
UK Power Networks is using the technology across the South East and East of England where it owns 65,000km of overhead power lines, and is encouraging its use among organisations who are already signed up to its Be Bright, Stay Safe campaign – including the National Farmers' Union which suggested its use.
Peter Vujanic, head of safety, health and environment at UK Power Networks, said: "The introduction of what3words will make an immediate and significant difference to how quickly we can pinpoint a damaged overhead power line. This will help us to quickly make it safe, and carry out repairs.
"When a farmer recently brought down an overhead line with his tractor, it took 12 minutes for our call advisor to work out where he was, but the app would have taken seconds. To be able to remove any potential delay is a fantastic innovation."
Chris Sheldrick, co-founder and CEO of what3words, said: "We're very excited to be partnering with UK Power Networks. It is the first distribution network to encourage the general public to use what3words when reporting the locations of damaged power lines.
"It's great to see our free app being used to promote better safety behaviours, as well as efficient asset management across their electricity network."
Rosalind David, a county adviser for the NFU, said: "We're pleased to see an app devised by a Hertfordshire farmer's son now being adopted by UK Power Networks across its area. It will save time, and could save lives, on farms when incidents occur."
---
Comments
Login on register to comment