UK Power Networks lighting up Ebbsfleet Garden City
UK Power Networks is installing new equipment that will deliver 77 megawatts of power to light up Ebbsfleet Garden City in north Kent.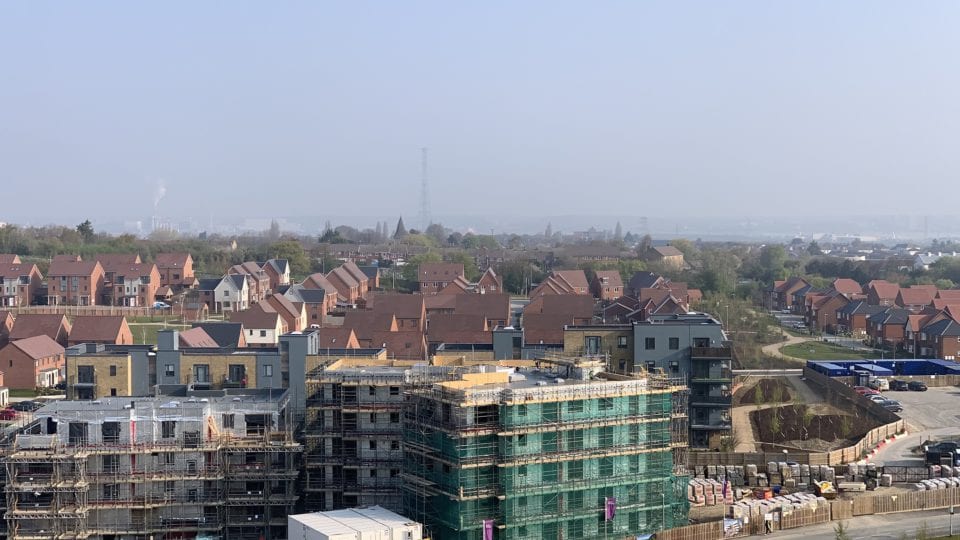 A proposed 15,000 new homes, schools and businesses could be built on the banks of the River Thames in the county.
Building a new, safe and reliable electricity network is key to unlocking acres of land for development for the new city that is due to be built over the next 15 years.
Work is currently taking place at an existing electricity substation, which is connected to a second site by an existing overhead power line. At the first, demolition work has taken place to make way for two new 132,000-volt points of connection. Meanwhile at the second site, work is due to get underway to construct new electrical equipment which will enable electricity to be safely delivered to local homes and businesses.
Ian Piper, Ebbsfleet Development Corporation chief executive, said: "Ebbsfleet Development Corporation was set up to facilitate the delivery of a new Garden City and ensuring that all the vital elements of infrastructure is available, when it is needed, is a key part of our task. We are delighted to have worked with UK Power Networks to devise a solution to bringing forward the electricity supply that will support new homes and jobs in the area."
Mark Bromwich, project manager at UK Power Networks, said: "Our teams are hard at work on the preparatory stages of the project to build the new electrical infrastructure needed for the development of Ebbsfleet Garden City.
"This marks an important milestone in the development and we are delighted to play our part in enabling the economic growth of this area. This construction will unlock the potential for new neighbourhoods, jobs, schools and leisure facilities."
UK Power Networks is delivering the project for Ebbsfleet Development Corporation, which was set up by the Government to speed up the delivery of thousands of new homes and create a 21st century 'garden city'. The city is already connected by the high speed rail line to London, in 17 minutes and Paris, in two hours.
Ebbsfleet Development Corporation will invest £30 million in the provision of new electricity substations and connections in order to ensure the supply for up to 15,000 homes and a new city centre. It is the first time a public body has invested in this way to help unlock development and secure the continued growth in the Garden City.
The first stage of the electricity infrastructure works is due to be completed by summer 2020.
---
Comments
Login on register to comment