SSEN to trial use of robots for power line inspections
Scottish and Southern Electricity Networks (SSEN) will trial the use of robots for high-voltage power line inspections.
9th August 2018 by Networks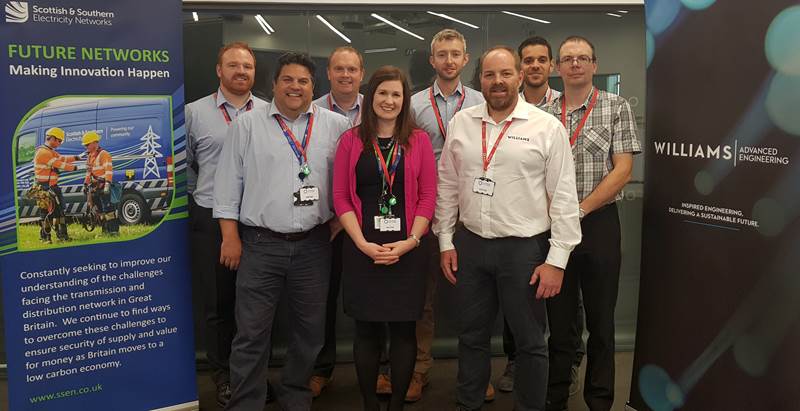 The network operator has entered into a partnership with Williams Advanced Engineering to design a functional specification for the first live overhead line inspection robot to be used on SSEN's high voltage electricity networks.
Funded by Ofgem's Network Innovation Allowance, the LISAS (Line Inspection by Semi-Autonomous Systems) project will be the first time a highly autonomous robot will be used to inspect electricity networks in the United Kingdom.
The project aims to safely trial a robot system capable of making its own decisions without human control. It will navigate its own route as it moves from overhead line to overhead line, seamlessly navigating from steel tower to steel tower, as it captures critical asset data to inform reinforcement and maintenance requirements.
The deployment of robotics to carry out maintenance inspections on SSEN's overhead lines will enable SSEN's teams to carry out this essential work safely whilst the power remains live, helping deliver greater efficiencies and improved network reliability without the need for network outages, while keeping personnel safe.
Stewart Reid, head of DSO and innovation at SSEN, said: "The use of robotics to help us inspect and maintain our network has the potential to provide enormous benefits to our customers and our people, from improvements in safety and network reliability, to reduced costs for our customers. Through Ofgem's innovation funding we have the opportunity to trial this innovative technology on our network, sharing the lessons with our peers across the sector.
"Robotics are already changing the world around us and I am very excited to see this agreement in place with Williams Advanced Engineering. Dedicated to developing the most cutting-edge engineering projects, their team will bring significant technical expertise and knowledge to the project. Our partnership with them represents the extent to which networks companies such as SSEN are embracing new innovation and are adapting to a changing role in the industry."
According to the company, the technology will minimise potential disruption to SSEN's customers and provide up-to-date asset and safety data, along with photographs and video footage. This data will help inform SSEN's ongoing maintenance and replacement programme, ensuring SSEN continues to provide a safe and reliable supply of electricity to its 3.8 million customers in its north of Scotland and central southern England networks.
The LISAS project calls upon the engineering expertise of Williams Advanced Engineering through a partnership to develop the initial functional specification for the robotic device.
Once developed, the specification will be released through a market tender to design and build the first autonomous robot to be used on this scale in the industry.
Iain Wight, business development director at Williams Advanced Engineering, added: "This is an exciting project for Williams Advanced Engineering. The capabilities that we have are applicable across industry and our team is delighted to be able to apply them to the energy sector with SSEN. As demand increases for more and more reliable power, not least to power electric vehicles where we are helping lead the way to a more sustainable future, it is essential that we take every step to secure supply and costs. Our work with SSEN is another significant step towards delivering that for people and for future sustainable mobility."
---
Comments
Login on register to comment