SSEN introduces SCMZs into network operations
Scottish and Southern Electricity Networks (SSEN) is introducing Social Constraint Managed Zones (SCMZ) into its everyday network operations.
5th February 2019 by Networks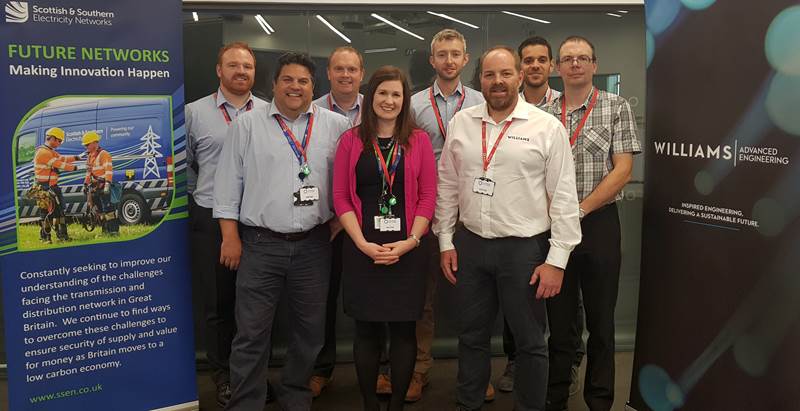 Rather than managing increased electricity demand through larger infrastructure, SSEN is looking to invite delivery of 'smarter' solutions that can manage and reduce load. The move follows years of innovation projects, such as the SAVE (Solent Achieving Value from Efficiency) project, pioneered by SSEN and partnered by the University of Southampton, DNV GL and Neighbourhood Economics (NEL).
Run over a five-year period in 4,000 Solent homes, the scheme explored and released the potential for domestic customers to actively participate in managing electricity networks by using a Randomised Controlled Trial (RCT) to test energy efficient LED lighting, and provide education and price signals during three distinct 'trial windows'.
The innovative test and control trial regime enabled SSEN to identify a blueprint for building closer relationships with customers and local stakeholder organisations, who were then empowered to better control their electricity consumption and, in turn, unlock financial and social benefits, as well as reducing their carbon footprint.
The SCMZs being introduced by SSEN are geographical regions served by an existing network where network requirements are met by 'smart' solutions, better known as flexible services. SSEN intends that suppliers, of all shapes and sizes, delivering anything from battery storage to energy efficiency in customers' homes will be given the opportunity to offer flexible services to the network within identified regions in return for commercial rewards.
Charlie Edwards, who was project manager for SAVE, said: "There are tremendous opportunities when the energy industry effectively engages with its customers, bringing about tangible results and positive benefits to those customers, their community and the environment.
"The SAVE project trialled a range of different mechanisms to understand to what extend domestic customers can support in managing the UK's future electricity market and what changes – be they commercial, regulatory, technological and operational – may be made in the future to better accommodate what is referred to as 'domestic demand-side management'. This project and the involvement of our customers and consumers has proved first-hand the validity that energy efficiency can provide in network management and laid a blueprint for partnerships and relationships that may help stack business cases to deliver this, whether through similar partnerships or alternate funding mechanisms.
"The electricity market is changing at an unprecedented pace. The energy we all consume is increasingly coming from the environmental conditions around us and as a result may vary as readily as the British weather. Likewise, the way customers use energy is changing, whether that's fuelling cars from a socket within your home, or using smart appliances or a battery (potentially even in your car) to control your home's eco-system. As the generation of electricity becomes more time-dependant and the customers' control of electricity increases, the role of both smart and efficient appliances certainly forecasts an exciting and opportunistic future for both the industry and the wider UK.
"Given this market insight SSEN has both the knowledge and analytical confidence needed in such mechanisms to manage real-world network scenarios whilst ensuring security of supply. SSEN's response to this is to bring domestic demand side management into the flexibility markets. Currently, SSEN and other distribution network operators procure their flexibility for areas of the network exceeding capacity through what is called a constraint managed zone or CMZ. The Social CMZ (SCMZ) will open up this flexibility market to ensure fairness and visibility to more micro-level solutions, that can be delivered by local and socially oriented suppliers, benefitting both the end user and the environment."
The largest innovation project carried out by SSEN, SAVE has now finished its final trials with full reporting on its research and findings being publicised in June 2019.
---
Comments
Login on register to comment