SP Energy Networks starts £30m network upgrade in Scotland
SP Energy Networks is carrying out a major £30 million project to modernise a key part of the power network in Southern Scotland.
25th April 2019 by Networks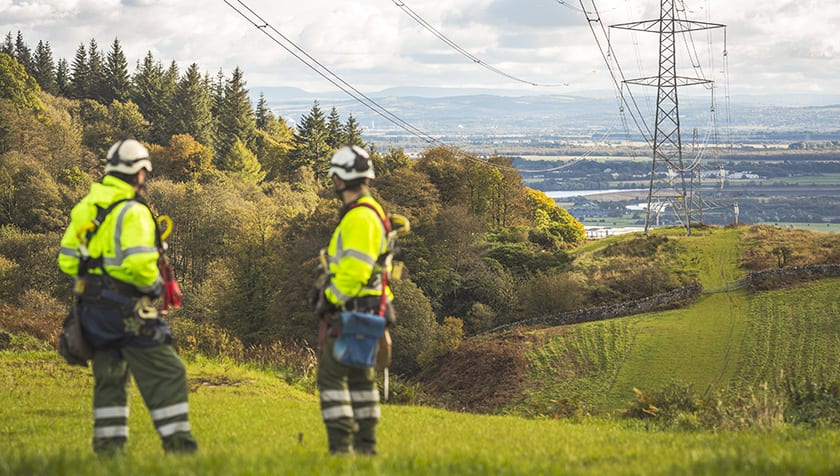 The multi-million-pound investment will allow for major upgrades on the 68 km 'V route' which runs between Galashiels, Hawick and Harker playing a vital part in the transmission network for Central and Southern Scotland and beyond.
As part of the three-year project, around 280 towers will be inspected and receive required maintenance in addition to the line's conductors being renewed. The upgrading of this infrastructure is a part of SP Energy Networks' modernisation programme to ensure the security of the electricity supply.
'V route' carries the main high voltage supply into Hawick and connects directly into the National Grid's Harker Substation in Carlisle, transferring electricity around the country at high capacity. The overhead line also connects with the local distribution network at key points where the transmission substations step the power down allowing tens of thousands of homes and businesses in the Scottish Borders area to be supplied.
Colin Wylie, community liaison at SP Energy Networks, said: "We're committed to futureproofing the network now to ensure our customers see the full benefits of modern technology.
"This major upgrade to the 'V route' will ensure that customers will continue to receive a reliable and safe supply in the Scottish Borders and beyond."
---
Comments
Login on register to comment