Smarter Grid Solutions launches distributed energy arm
Smarter Grid Solutions is seeking new commercial opportunities for its active network management software in the distributed energy resources market.
11th May 2017 by Networks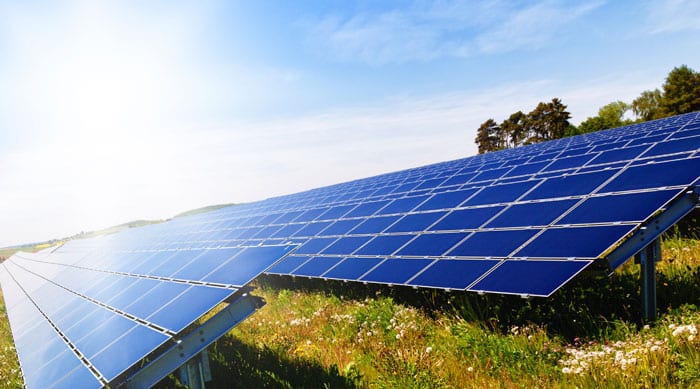 The firm has created a new division which will serve the UK market from its head office in Glasgow and will be headed up by its executive director Graham Ault.
"We think there's a larger and a faster moving market in the commercial DER [distributed energy resource] area".
The company's active network management (ANM) software, ANM Strata and ANM Element, was originally designed for use by distribution network operators, which needed to connect distributed assets to their networks, whilst avoiding constraints, unnecessary costs and delays.
Ault said Smarter Grid Solutions decided to set up the new division after it began providing its software to the owners and operators of the assets as well.
"We recognised that our technology was relevant to a wide domain and wide set of opportunities for monitoring and managing distributed energy resources beyond what we were already doing with distribution network operators," said Ault.
He told Network there is a broad range of potential customers – "everything from a domestic user who buys a storage device or has rooftop solar, all the way up to the largest merchant renewable or storage operators. Our technology is particularly attuned to fleet operators with decent sized DER [distributed energy resource] assets."
Ault said with "gigawatts and terawatt hours of power and energy demand to play for" the market is "potentially very large".
"That compares with the DNO market where they will likely continue to buy flexibility platforms for their DSO ambitions but that will be more incremental in how it's rolled out. We think there's a larger and a faster moving market in the commercial DER area."
He also highlighted the work the company is doing in the US state of New York, where its software is being used to aggregate battery storage in order to sell services to distribution networks and the system operator. The new business unit will have an office in New York City.
Network was recently told by University of Exeter energy policy professor Catherine Mitchell that the shift in the UK from a distribution network operator (DNO) to distribution system operator (DSO) model was a "classic British fudge".
She called for the UK to follow in the footsteps of New York by instead adopting a more ambitious distribution service provider model, which would see networks take a greater role as a facilitator of local energy markets.
Responding to her comments, Ault said that although UK had "moved fast" towards creating smarter, more flexible networks, New York had taken "a few steps further".
"They're really overhauling how regulation works and providing quite a few additional incentives for the network utility companies to move fast and earn money by offering new services to customers and doing things differently."
He continued: "That really fires up the marketplace for distributed energy resources to play a much fuller role in the operation of the system and the provision of services… There's a very vibrant scene there."
---
Comments
Login on register to comment