Siemens launches new IoT apps and protection relay
Siemens is launching two new products at the European Utility Week show in Paris - a new suite of grid diagnostic apps that exploits Internet of Things (IoT) technology, and a new protection relay device, the Reyrolle 5.
18th November 2019 by Networks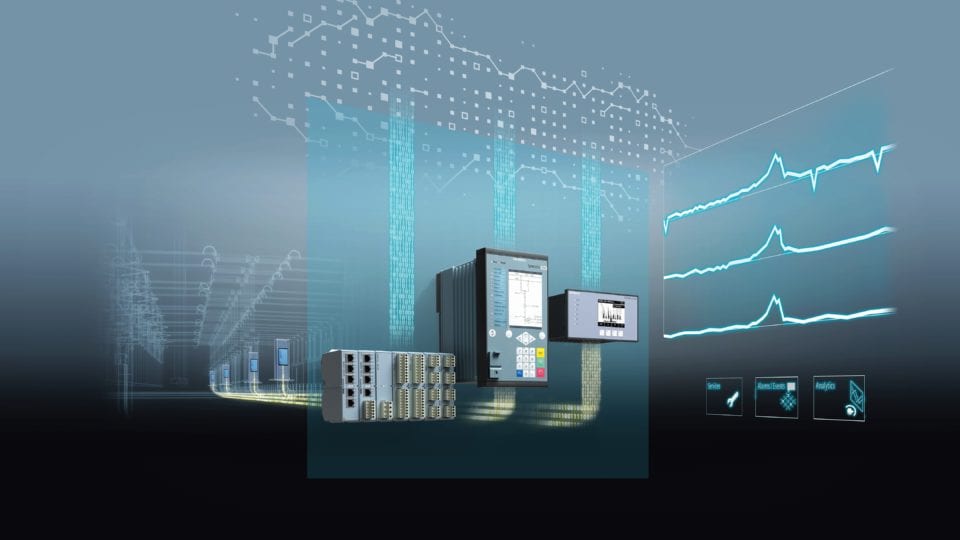 The latter is seen as part of a new generation of protection relays for digitalised grids, and is designed for for medium-voltage and industrial power networks.
Siemens' new grid diagnostic suite consists of four cloud-based apps that collect data from new or existing field devices for protection, distribution automation and power quality. The data is then stored and analyzed in the cloud.
The apps are designed for both distribution network operators and operators of private networks, such as industrial parks owners, who can tap into information from sensor devices installed anywhere in the smart grid.
These IoT applications would help to enhance the availability of power grids while enabling them to be operated cost-efficiently. For instance, they would enable grid faults to be detected and rectified at an early stage.
Robert Klaffus, chief executive of the digital grid business unit at Siemens Smart Infrastructure, said: "With our new IoT-based offering for energy automation, we are helping our customers to manage the increasing complexity of power grids and prepare for future challenges.
"Users can smoothly consolidate, visualize and evaluate data and, if necessary, react quickly. We are paving the way for truly smart grids."
Siprotec protection relays devices and Sicam control and automation devices with IoT interfaces are connected, via an open standard protocol, with Siemens cloud-based, open IoT operating system, known as MindSphere.
The data transmission meets stringent cyber security requirements, with end-to-end authentication and encryption.
The cloud-based Sicam Navigator and Sicam Localizer apps then provide detailed information about the status of individual grid segments, faults and operating values such as phase currents.
For example, in the event of fallen trees or branches in forest areas, a team can be deployed to restore grid stability quickly.
Meanwhile, the Reyrolle 5 protection relay offers overcurrent and earth fault protection and transformer protection in substations.
It can monitor faults, events and waveform records, enabling the power network to be effectively managed. The device also includes cyber security features.
---
Comments
Login on register to comment