Rolling out the Pollywood pole
Quentin Kopp, chairman of Pollywood, discusses a new way to make electricity poles using 85% less wood.
15th October 2019 by Networks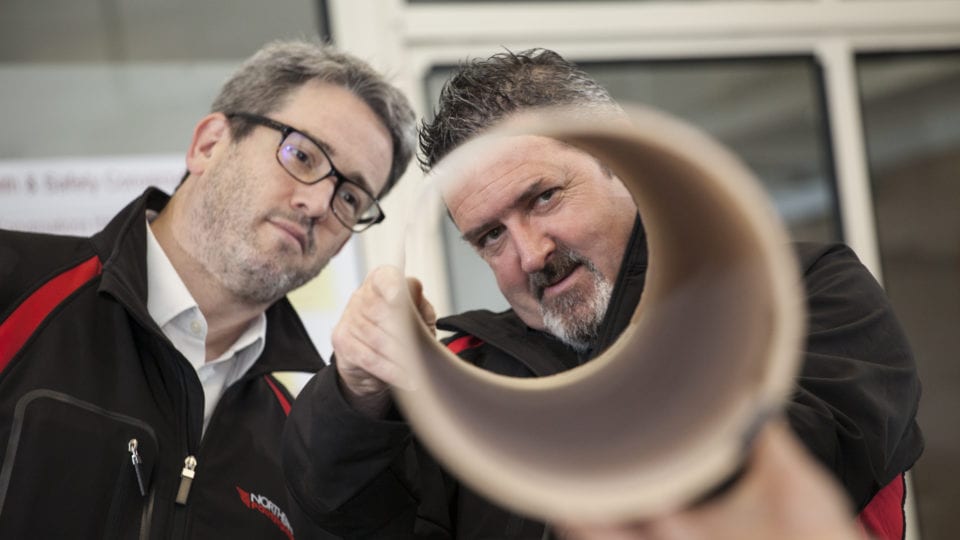 Pollywood Ltd has developed a productive relationship with Northern Powergrid, the electricity distributor for the North East, Yorkshire and northern Lincolnshire, and the Energy Innovation Centre (EIC).
Their financial, technical and business support have enabled us to develop a new type of power pole designed to meet the needs of the industry.
This pole is much more than a like for like replacement for the enduring, but toxic, creosoted pole.
Pollywood's system enables distribution network operators to rely on consistent assured performance and reductions in the range of poles required.
Standardisation of the outside diameter of all poles, including extra stouts, creates savings by reducing the fittings to be stocked.
Pollywood can make the poles to order within a week.
In addition to being light and easy to handle the Pollywood Pole will not expose linesmen or the public to leached chemicals of any sort, and linesmen will be able to climb them as they do now.
These are just some of the benefits which make Pollywood Pole's whole life costs so attractive. Other benefits include:
Very strong, light and easy to handle
Low carbon
Low life time costs
Profit and loss and balance sheet benefits
Operational benefits with no wayleaves or cranes.
---
Comments
Login on register to comment