RedT to raise £12m to accelerate growth
Energy storage technology company RedT has conditionally raised £12 million from selling new shares to institutional and other investors to allow it to "aggressively ramp up" its sales and marketing efforts.
13th December 2016 by Networks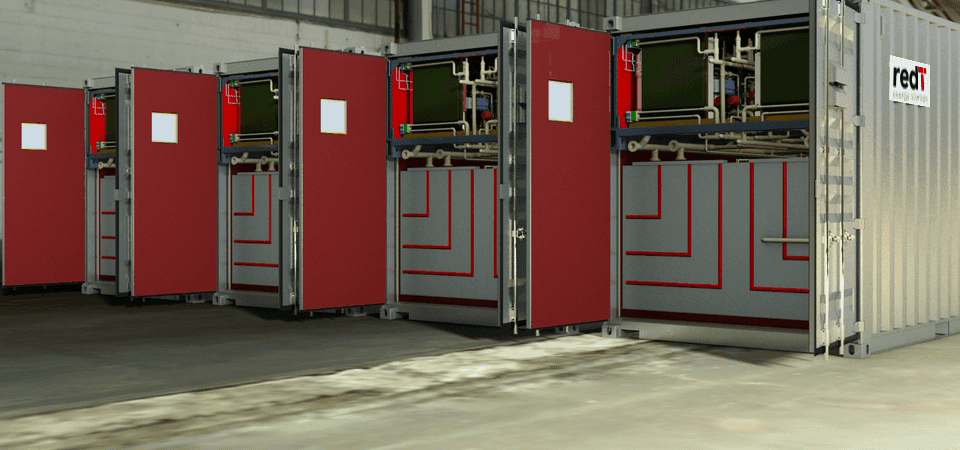 The company issued 150,000,000 shares at a price of 8 pence per share. The New Ordinary Shares will represent approximately 28.4% of the Enlarged Share Capital immediately following completion of the Open Offer
RedT said approximately £1.3 million will cover capital expenditure of the development of its Gen 3 storage machines, £2 million will cover the operating costs for Gen 3 and Gen 4 development, and £8 million will be used for sales, operations and working capital for the next 2 years to accelerate pipeline delivery.
Alongside, RedT is proposing an Open Offer to existing shareholders to enable them to participate in the capital raising process at an equivalent price.
This is expected to raise up to £3 million, although the company has said its strategy is not contingent upon a full take-up of the open offer, and any funds received will be additional to the company's immediate funding requirements.
RedT chief executive Scott McGregor said:"Estimated at $100-$150 billion, the stationary energy storage market presents RedT with a very significant opportunity for sustainable growth and our technology holds the key to unlocking firm renewable power for the future.
"With a strengthened balance sheet, we will now be able to aggressively ramp up our sales and marketing efforts, and continue the development of the future generation of RedT machines."
---
Comments
Login on register to comment