Plans to install £25m battery approved
Pivot Power has announced plans to build a £25 million grid-scale battery in Norwich following a successful planning application.
28th November 2018 by Networks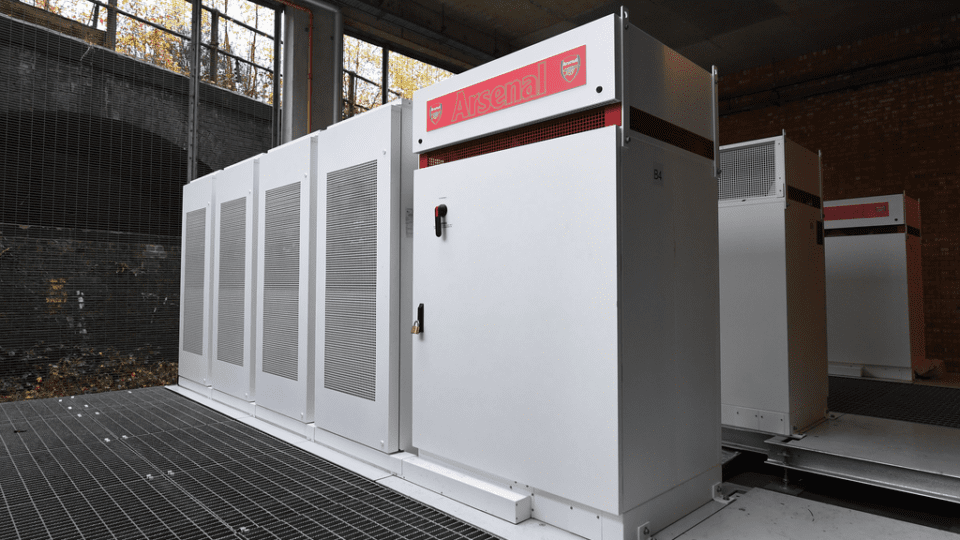 It is one of the first of 45 sites across the UK that will combine 50MW batteries with rapid EV charging stations. According to the company, the development will put Norwich at the forefront of the smart energy revolution, creating infrastructure that will make it easier for drivers to switch to EVs and that will support action to clean up the city's air.
South Norfolk Council has given the company permission to install a 50MW battery at Norwich electricity substation on Ipswich Road at a cost of up to £25 million, which it expects to be operational by April 2020. It will be one of the UK's biggest, storing enough electricity to supply nearly 6,000 average homes for a day from a single charge. The country currently has just 500MW of grid-scale battery storage.
Matthew Boulton, chief operating officer of Pivot Power, said: "We want to support councils working to clean up air pollution, promote low-carbon policies and develop a sustainable economy with better services for local people. Close collaboration will ensure that we build the right infrastructure in the right place to make it easy for drivers, businesses and public services to switch to electric vehicles."
The site will be developed in a £1.6 billion programme that will set up a national network of batteries and EV charging SuperHubs fed directly by National Grid sub-stations. Pivot Power aims to have operational 50MW batteries at 10 sites within 18 months and 45 within five years. The 2GW battery network will help National Grid manage supply and demand and accommodate the demands of mass EV charging and higher levels of renewable generation. It will introduce valuable flexibility into the energy system, releasing or absorbing power in response to grid balancing requirements.
Pivot Power's planning director, Martin Cole, added: "This decision will allow significant EV charging and low carbon projects to be brought to the Norwich area. We are pleased to have been awarded planning permission and look forward to discussing opportunities with the local authorities and stakeholders. Following Southampton and Carlisle, this is our third site to receive planning permission and Norwich is an important part of a world-first programme to deliver a 2GW battery network across the UK. The network will accelerate the uptake of EVs and reduce air pollution. We currently have a number of planning applications pending decision and a busy programme of submissions scheduled for 2019. As part of this we are actively engaging with local authorities and stakeholders across the country and are excited by the positive reactions we've had to date."
In other news, a storage system developed by Pivot Power has been installed at Arsenal's Emirates stadium and can store enough electricity to run the stadium for an entire match. It's the equivalent of powering 2,700 homes for two hours, more than enough time to watch the match at home. The project has been funded with investment from Downing LLP.
---
Comments
Login on register to comment