Pellets fired at power lines in Fife
Vandals have caused power cuts in the Lochgelly area of Scotland after firing pellets at overhead power lines.
11th January 2018 by Networks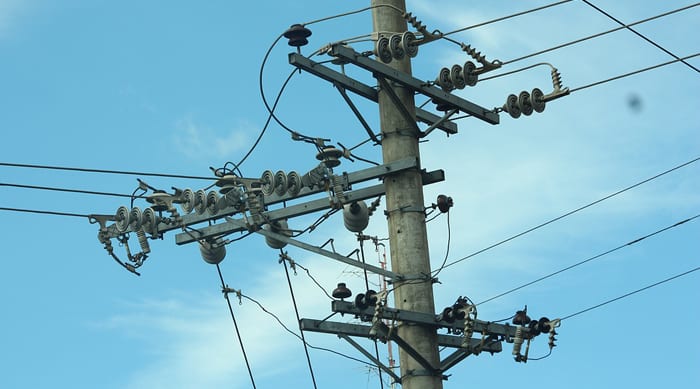 SP Energy Networks, the company responsible for delivering electricity in the area, has hit back at the vandals and expressed fears that their actions could have caused house fires or damaged home appliances.
Engineers from SP Energy Networks were called out to reports of a power cut in the Cartmore area of Lochgelly last month (December) only to discover pellets fired from air-guns or powerful catapults had shattered various pieces of equipment on the overhead lines. The power firm managed to reconnect around 2,000 homes in just under an hour, but eight properties remained off supply for seven hours until the repairs could be completed.
Guy Jefferson, customer service director at SP Energy Networks, said: "Our engineers simply could not believe their eyes when they saw that pellets deliberately fired at our power lines had been responsible for the damage. It is difficult to comprehend how anyone could be so irresponsible. They caused unnecessary issues for a lot of people, but their actions could have had fatal consequences. If you tamper with a power line, you run the risk of sparking house fires or damaging appliances like TV's and fridge freezers in nearby properties connected to the grid. These foolish individuals obviously don't care about the damage they have caused, and we will report the incident to Police Scotland."
Vandalism and theft affecting the electricity network has caused significant issues previously in Scotland. Two serious house fires were recorded in Greenock in November 2013 after a theft from a substation. In this incident more than 200 homes experienced an extended power outage until safety checks could be completed. In May 2013 approximately 50 homes in Kilbarchan, Renfrewshire, experienced damaged appliances after a theft from a substation. A fatality of a 43 year old man occurred in July 2013 following an attempted theft from a pole mounted substation in Lanarkshire.
---
Comments
Login on register to comment