Northern Powergrid calls on Ofgem to set out clear DSO ground rules
Northern Powergrid is urging Ofgem to provide more clarity on the underlying ground rules for network operators as they make the shift into new types of business operations as Distribution System Operators (DSOs).
25th October 2019 by Networks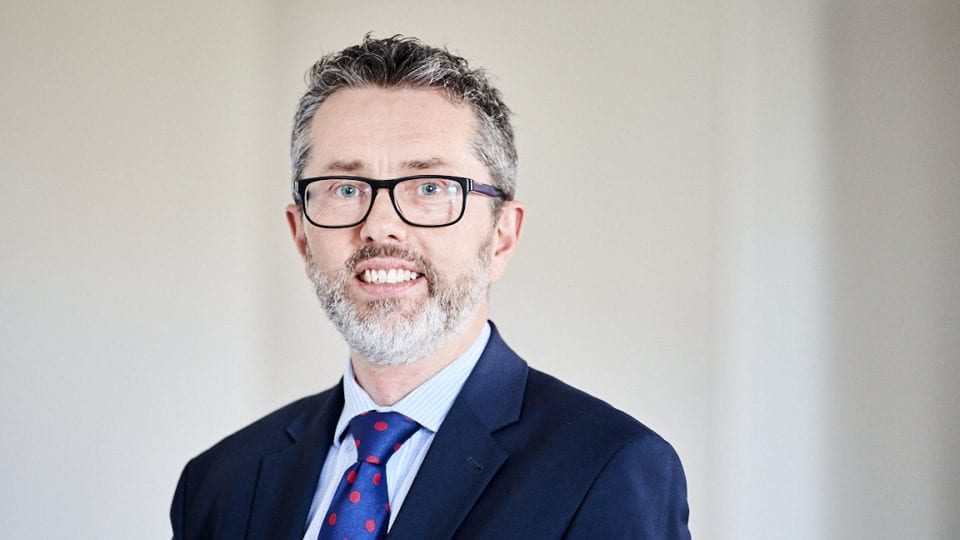 The distribution network operator (DNO), which is responsible for a network serving 3.9 million homes and businesses, is urging the regulator to set out a clearer framework before the DNOs make their RIIO-2 submissions to Ofgem.
Northern Powergrid's intervention comes as it releases figures showing that regional sources of energy generation in Yorkshire and the north east have reached 3.3GW.
This outstrips Hinkley Point C's 4GW future contribution to the national grid.
The growth in local generation, mainly from renewable sources, underlines how Northern Powergrid is in effect already co-ordinating multiple generation sources as a DSO, taking on functions that were previously the preserve of National Grid.
But DNOs are still in the dark as to how their investment and operating strategies as DSOs will be assessed and regulated by Ofgem in the future, Northern Powergrid's head of regulation and strategy Jim Cardwell told Network.
He added that the current sense of a "climate emergency" is making matters urgent.
Cardwell said: "We think we are already effectively a DSO, and we are the right people to optimise the network. We already have a vast array of obligations to operate the network safely and securely, so this is a natural extension of what we do today.
"We are advocating that it will be really useful to set out the expectation of what we will need to include in our plans [for RIIO-2] in respect of two particular issues. First, we'd like an agreed industry baseline of what DSOs actually are. The subject can get very complicated very quickly, so what is Ofgem's expectation of what a DSO actually is?
"We need to baseline that understanding, to allow us and Ofgem to compare other networks' plans. We can't move forward with plans based on different assumptions, we need to compare like with like, when comparing the efficiency and effectiveness of our plans with other networks."
We already have a vast array of obligations to operate the network safely and securely, so this is a natural extension of what we do today

Jim Cardwell, head of regulation and startegy Northern Powergrid
Northern Powergrid is making its views known in response to the Ofgem's Open Letter Consultation on the RIIO-ED2 Price Control, published on the same day (9 August) as its position paper, Distribution System Operation: our approach and regulatory priorities.
It has also set out a number of questions for Ofgem and the energy industry in its newly updated plan to become a Distribution System Operator – DSO v1.1 – which is available here.
The plan will inform Northern Powergrid's long-term business plan for the RIIO-ED2 regulatory price control period, between 2023-28.
Cardwell added that, as well as the national 2050 zero carbon target, DNOs were increasingly being challenged to meet tough regional carbon emissions targets by local authorities, creating an additional need to act and invest quickly to exploit flexible resources.
The second area where Cardwell is urging greater clarity from Ofgem is linked to the regulator's stated preference that new business services and operations as DSOs should be "separable" from core DNO activities.
Cardwell said: "As we develop our capabilities and services that restructure us from DNOs to DSOs, Ofgem would like us to keep them easily separable, so that they can be separated out at a later date.
"New business processes and practices can be separable, but that will involve extra cost, as creating barriers and hand-offs makes it less efficient. If Ofgem wants business separation to be a possibility, they need to accept that will come with a cost burden."
In general, Northern Powergrid views the current RIIO regulatory framework for DNOs as robust, particularly around cost allowances for different types of investment, and feels that it should not need a major overhaul to adapt to the era of DSOs.
Cardwell said: "The current regulatory framework can be adapted to suit the investment needs and duties of DSOs. We think that Ofgem shouldn't break what works well and shouldn't over-meddle.
"Ofgem has floated the idea of separate cost allowances for flexibility as well as network investment cost allowances, but we're urging Ofgem to keep them the same.
"Let's allow the network options to compete with the flexibility options, let's not separate pots of money and allow solutions to compete in the markets."
Patrick Erwin, policy and markets director at Northern Powergrid, said: "With a climate emergency declared by the UK Government and parliament and many of the local authorities we serve, we need more radical change to eliminate net carbon emissions and create a clean and sustainable society for our children and grandchildren.
"We're already adapting our network to enable a safe, reliable and affordable carbon-free energy system for our eight million customers. What we need is industry-wide clarity on the future role of our energy networks to help achieve net zero emissions before 2050; that would allow us to act at pace and the confidence to invest."
---
Comments
Login on register to comment