New subsea cable to Cumbrae goes live
Scottish and Southern Electricity Networks' (SSEN) project to replace one of the two electricity subsea cables connecting Bute and Cumbrae is now complete.
14th August 2019 by Networks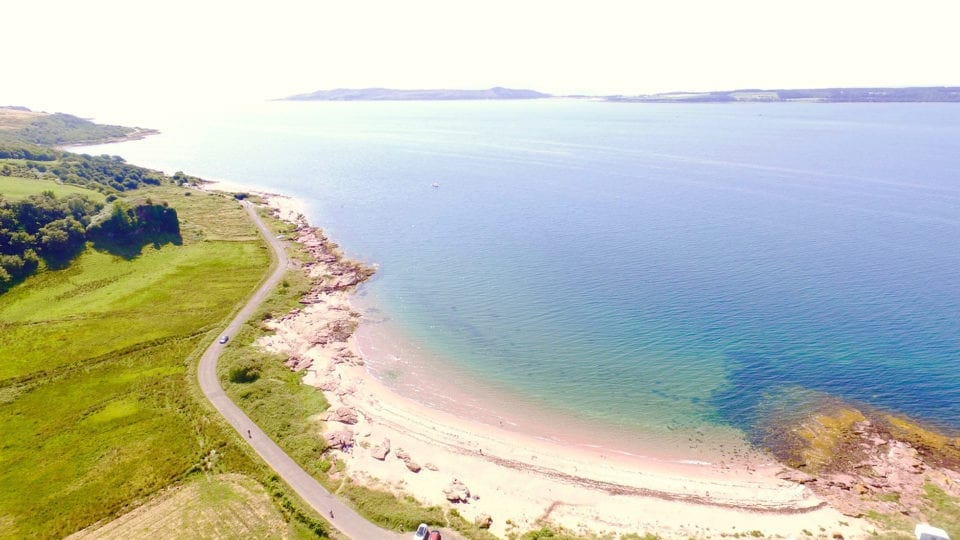 New additional fault detection technology is set to be installed in the coming months and will give SSEN's team notification of any cable movements and collisions, providing them with a greater understanding of the conditions in which the cable operates. It is known as Distributed Acoustic Sensing (DAS).
Cumbrae receives its power from the mainland by two subsea cables, one of which was approaching the end of its operational life. To ensure it could continue to deliver a safe and reliable supply of electricity to the communities on Cumbrae, SSEN applied to Marine Scotland last autumn for a licence to install a replacement cable. Following a successful public consultation, the licence was granted and work on the new 5.8km cable between Kerrylamont Bay in Bute and Bell Bay in Cumbrae began earlier this year.
The new subsea cable is now in place and energised, delivering power to homes and businesses from the mainland. To further increase the reliability of supplies to the island, SSEN is set to introduce monitoring devices on the new cable this year, giving SSEN real-time 'health' updates. This is possible due to SSEN's £1.5m Network Innovation Allowance (NIA) project, SUBsense.
This monitoring will also notify SSEN when there is an immediate concern of the health of the submarine cable or the safety of nearby marine users, enabling its teams to be proactive in responding to potential faults.
Mel Chisholm, SSEN's project manager for the Bute-Cumbrae cable installation, said: "This essential project forms part of our ongoing commitment to deliver a safe and secure supply of electricity to Scotland's island communities, and we'd like to thank everyone for their feedback and support throughout the consultation process and as installation works progressed. Successful completion and energisation of the cable will go a long way to delivering the power homes and businesses rely on for many years to come."
Peter Taddei, project manager of the SUBsense project, added: "Project SUBsense is all about ensuring that our customers who rely on subsea cables for their power get the safest and most reliable supply of electricity we can deliver. Being able to get a real-time health check on the new cable's condition means we'll be able to see any damage or detect potential faults developing, which in turn allows us to carry out repairs quickly and effectively."
---
Comments
Login on register to comment