Moixa secures government funding to expand GridShare platform
Moixa, a leading smart home battery company, has received more than £250,000 worth of government funding to expand its GridShare platform.
10th November 2017 by Networks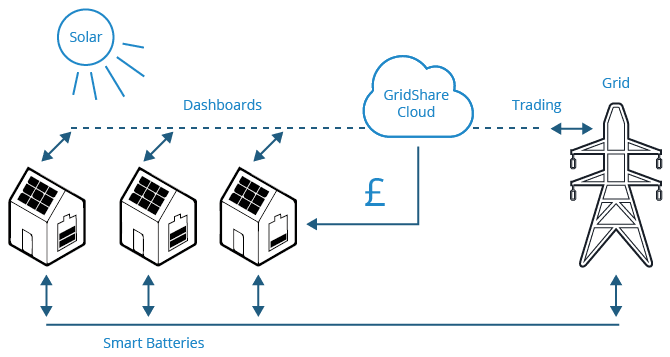 The firm has secured £267,750 from the Department for Business, Energy and Industrial Strategy's Energy Entrepreneurs Fund to expand its platform to manage a wider range of third party home batteries, electric vehicle batteries and IoT batteries.
GridShare aggregates the capacity of multiple distributed batteries to create a virtual power plant, which can deliver services on demand to the national grid, local electricity networks and utilities. This helps reduce the costs of delivering electricity and enables greater adoption of renewables and electric vehicles.
Simon Daniel, CEO of Moixa, said: "By enabling Gridshare to manage other manufacturers' batteries we will enhance the value of their products and we will offer utilities a one-stop shop for domestic battery aggregation.
"This will put us well on course towards our 2020 target of aggregating 200MWh of battery capacity to support a low-carbon, cost-effective smart grid."
Moixa has set a 2020 target of installing batteries in 50,000 UK homes and managing twice as many on GridShare. Managing household batteries helps inform how to manage potential flexibility from behind the meter household batteries, through to electric vehicles and a wide range of Internet of Things (IoT) devices.
---
Comments
Login on register to comment