Marine survey work starts for Greenlink interconnector
Offshore and nearshore surveying along the proposed route for an undersea electricity interconnector between the UK and Ireland is underway.
27th September 2018 by Networks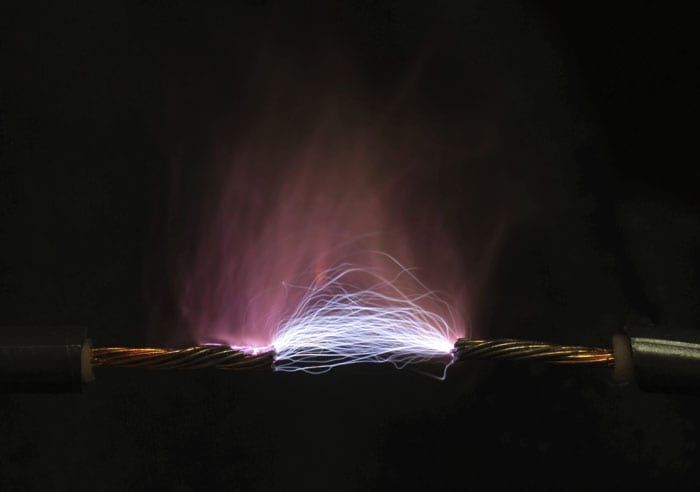 The surveying is expected to take around 40 days and started with the launch of the first of MMT's survey vessels, MV Franklin, from Pembroke Dock in Wales.
MMT were awarded the contract for the Greenlink Marine Survey (GMS) by Greenlink Interconnector Ltd in August.
Further survey work along the 170km marine route will be undertaken by vessels MV Seabeam, MV Edda Fonn and RED7 Jack-up rig Seariser 2. The survey area is between Freshwater West, Pembroke, Wales and Baginbun, Co Wexford, Ireland. A Notice to Mariners has been issued for the area.
The objective of the GMS is to acquire all appropriate data for the confirmation of a preferred route for the High Voltage Direct Current (HVDC) cable system. The surveys will also contribute to the cable burial risk assessment and provide information for the planning applications, ensuring that the final route selected is designed sympathetically to the existing marine environment.
Simon Ludlam, project director for Greenlink said; "We are delighted to have appointed the expertise of MMT to undertake the marine survey work for Greenlink. This will collect vital data for the project development and planning applications, helping us determine the best route between Pembrokeshire and Co. Wexford from an environmental, health and safety and economic point of view. The launch of the surveying work today is a significant step in the development of this important electricity infrastructure project."
Greenlink is a proposed 500MW electrical underground and submarine interconnector,
connecting the UK National Grid system at Pembroke substation in Pembrokeshire, Wales to the Irish network at Great Island substation in County Wexford, Ireland. The privately-financed €400 million project is being developed by Greenlink Interconnector Limited, a subsidiary of Element Power. The commencement of the GMS represents a significant milestone in the development of the project, in preparation for the start of construction scheduled for 2020.
---
Comments
Login on register to comment