London streetlights provide EV charge
Streetlights connected to electricity networks in Kensington and Chelsea will now act as charge points for electric vehicles (EVs).
13th February 2017 by Networks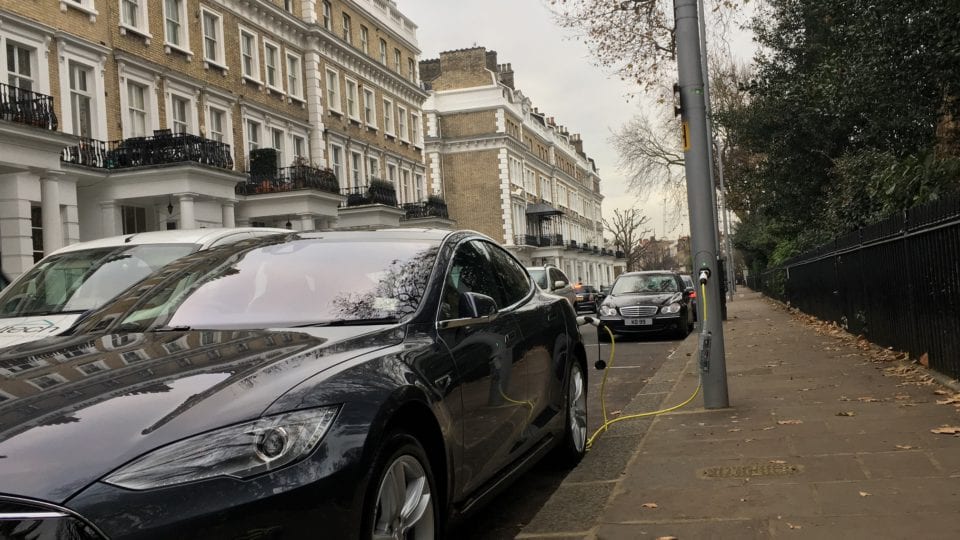 UK Power Networks (UKPN) has partnered with charging specialists Ubitricity to trial three EV-charging streetlights to be used by local residents in Onslow Gardens, in a first for Central London.
The trials, which started in November, allow vehicles to charge from street lights near domestic buildings, before being billed via a smartphone or computer. Smart-charging cables are used to accurately determine the price of the electricity generated.
UKPN's Mark Burton said: "We are delighted to work with the Royal Borough and Ubitricity on a trial to allow more EVs to charge via street lighting columns connected to our network. This technology avoids the need to build new electricity network and makes better use of the cables, particularly in the daytime when the lights are switched off.
"This solution means we can monitor how much electricity is being used in order to maintain reliable electricity supplies as more EVs connect to our networks.
"It should also release more parking spaces currently set aside as dedicated EV charging bays, result in less street furniture and fewer excavations to install new charging points. It is another example of how our business is supporting the transition to a low carbon future."
Figures from London's successful Go Ultra Low City bid last year revealed that 33% of outer-London residents have no access to off-street parking in order to charge EVs; in Central London this figure rises to 46%.
The new trials give residents metered-access to charging infrastructure by their doors. Previously Kensington residents would have to travel to large shopping centres to access charging equipment.
Local authorities can apply for funding for charging points in residential areas through the Department for Transport's On Street Residential Grant Scheme, which consists of a £2.5m funding pot.
A version of this story first appeared on Network's sister-site edie.net.
---
Comments
Login on register to comment