London bus garage goes electric
A fleet of electric buses are operating from Shepherd's Bush bus garage, thanks to a new electricity connection provided by UK Power Networks.
19th November 2018 by Networks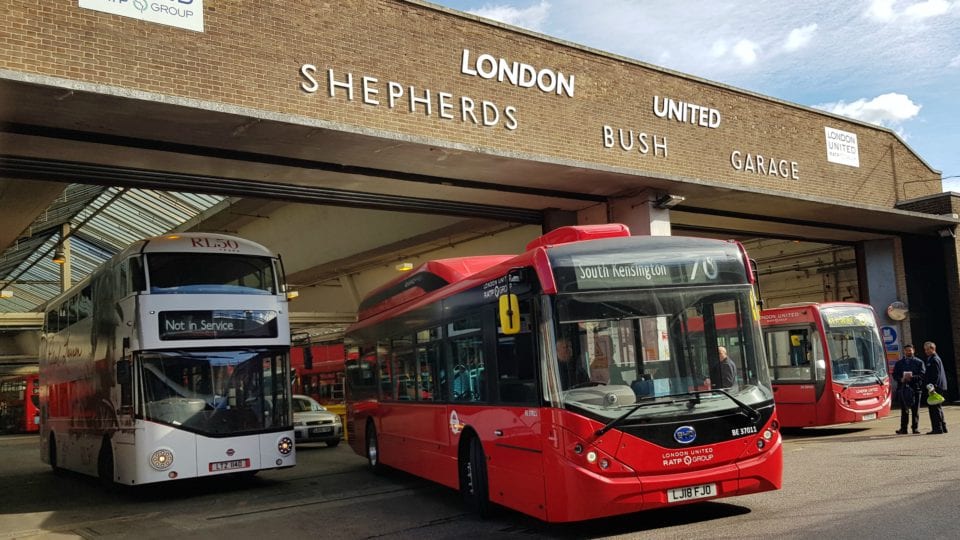 The network operator has completed work at the Sulgrave Road site for RATP Dev London, to enable 36 new electric buses to charge overnight, with the project representing a major contribution towards reducing pollution.
The work has provided an additional 2.5Megawatts of capacity to power buses on two of the major routes out of the garage, by a 'timed connection' which has avoided the need to build extra electricity cables and infrastructure to charge the vehicles.
By adopting this new approach, costs have been reduced for the bus garage, which is able to draw its maximum power requirement between 11pm and 6am when local electricity demand is very low.
Shepherd's Bush is the fifth London bus garage to 'go electric' thanks to extensive work by UK Power Networks.
The first was Waterloo Bus Garage in London, in August 2016, which was the first in the UK and saved 900 tonnes of CO2 in its first year. It has since been followed by bus garages at Willesden, Camberwell and Northumberland Park.
Stephen Bradley, head of major connections for UK Power Networks, said: "By enabling more buses to run on electricity instead of diesel, we bring another breath of fresh air for Londoners and we are pleased to be playing our part as the city looks forward to a greener future."
---
Comments
Login on register to comment