Kennington Tube Station utilises silent hybrid energy solution
Off Grid Energy, a leading manufacturer of power solutions, has successfully installed its largest and most powerful temporary power hybrid unit at Kennington Tube station.
25th July 2018 by Networks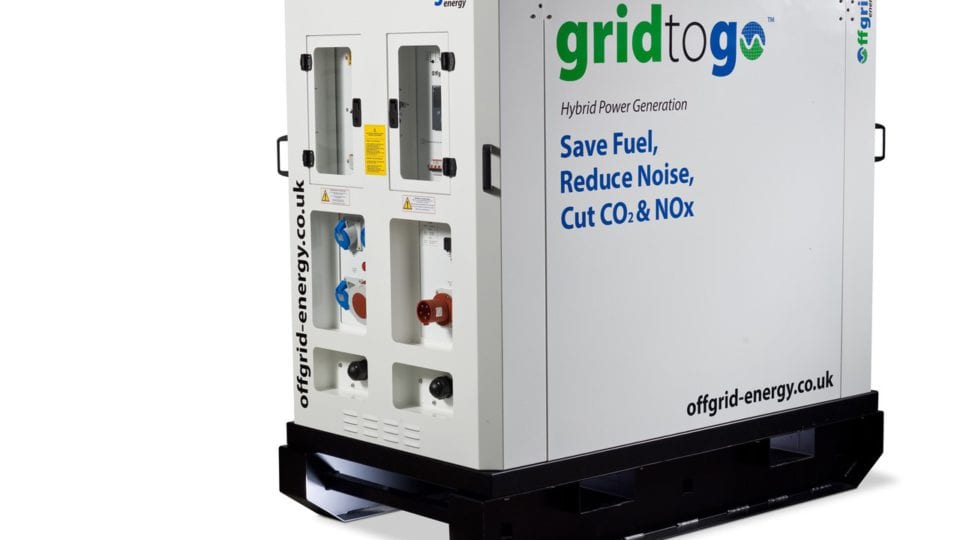 Currently, four new customer passageways are being built at the station as part of work on the Northern Line Extension which will extend the London Underground network from Kennington to Battersea Power Station via Nine Elms.
The company has provided the gridtogo battery storage solution with a power output of 195kVA. Reducing generator running hours, the gridtogo results in a significant improvement in fuel efficiency, and a substantial reduction in polluting emissions, CO2 and noise pollution – all while cutting costs. The unit also boasts a storage capacity of 350kwhrs – setting the bar for energy storage technology in temporary power. It can also allow the use of a smaller generator, resulting in further fuel savings. The use of smart monitoring as standard means Off Grid can utilise real time energy data from this project to judge how much power is needed for future similar projects and so better size generators in the future.
"Our hybrid power system delivers a cost saving, cleaner solution that also significantly reduces noise pollution in a sensitive residential area and is the biggest hybrid system for temporary power we have supplied," said Danny Jones, CEO at Off Grid Energy. "With a power output of 195kVA and storage capacity of 350kWhrs it is conceivably the most powerful temporary power hybrid unit in the UK with the largest battery storage capacity in the UK for temporary power. The added flexibility that comes from dual power supply and improved power quality means that the solution delivers a multi-layer win: Lower cost, cleaner air, less CO2, elimination of noise and greater power supply resilience."
---
Comments
Login on register to comment