Keeping power cuts to a minimum
As recent events in South America have proven, power cuts can cause widespread disruption, even if they only last a few hours. Network talked to operators in the UK to find out how they are building a more resilient grid and tackling the issue.
12th July 2019 by Networks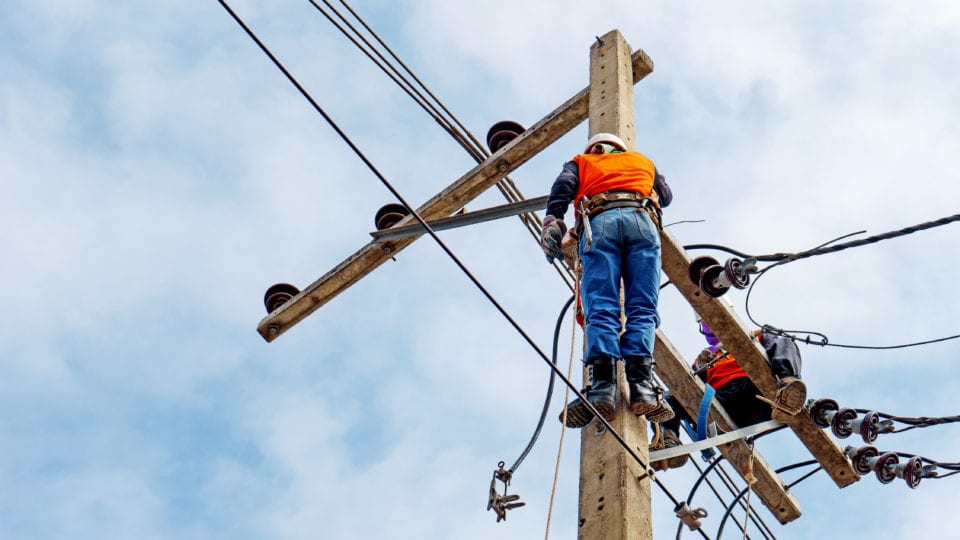 For many people living in Britain, power cuts are nothing more than an occasional annoyance, but as events last month in South America proved, they are no laughing matter.
In June, a massive blackout left almost 50 million people without electricity in Argentina, Uruguay and Paraguay for a day following what the Argentine president, Mauricio Macri called an "unprecedented" failure in the countries' power grid.
While the cause of the outage is still being investigated, it serves as a timely reminder that power cut prevention and protection remains a key priority for grid managers the world over.
According to Ofgem, the number of power cuts across Britain has reduced by 11 per cent since the beginning of RIIO in 2013 and the duration of power cuts has reduced by nine per cent.
But as Manchester University's professor of electrical power equipment and networks, Paul Jarman tells Network there is "much to be said for ensuring the electrical system is intrinsically robust".
The Professor adds that while distributed generation and grid-scale storage offer "interesting opportunities" for reducing the reliance on the physical grid, it will continue to be necessary to connect interconnectors, assets, railways and cities.
"Software in protection and control is absolutely critical in preventing power cuts, and the industry is used to controlling reliability and security issues this way," he adds.
"This will get more complex as more small generators and demand come under software control and potentially demand such as vehicle charging will require co-ordination in order to make efficient use of assets
"Research has a big part to play in understanding interactions and there is no reason why careful design cannot result in a more resilient system even as the situation gets more complex," he adds.
"Artificial intelligence (AI) certainly has a place in identifying early signs of equipment failure or system issues, but in my view it should be treated as an aide, rather than a substitute, for well trained and experienced staff."
UK Power Networks and Scottish and Southern Electricity Networks (SSEN) are exploring the benefits of using AI and have developed a system called "Synaps", which allows engineers to use a library of "big data" to predict potential faults before they occur.
The technology works by analysing the waveforms of the electricity voltage 100,000 times per second, and identifying when anything slightly unusual is happening in the cables.
It is currently being trialled on UK Power Networks and SSEN's networks and, if successful, could be installed across electricity networks from 2020.
"There is a lot of talk about AI and machine learning, but this is an example of it being put to a really practical use, in a way that's going to benefit our customers by helping us to run an even more reliable network at lower cost," says UK Power Networks' innovation engineer, Rona Mitchell.
While Western Power Distribution (WPD) has been using the ALVIN (Automatic-Low Voltage Intelligent Network), which was developed by EA Technology, to identify faults and avoid power outages.
The device records the voltage and current waveforms associated with a collection of brief faults, which disappear before a fuse operates.
The ALVIN fits in a standard low voltage holder and which, on detection of a fault, will break the circuit and disconnect supplies, wait for approximately 30 seconds, then reclose and reconnect the circuit.
"In early 2018 we received reports of flickering lights in Alrewas in the Stoke distribution patch," says engineering specialist, David Phillips.
"Power quality devices were fitted but no meaningful cause for the disturbance was found. The issue continued for several months.
During a visit to EA Technology my colleague and I discussed the matter and we decided to use the ALVIN as an experiment to investigate the cause. On installation, the problem was immediately found and the fault rectified within two days."
Automated systems
Electricity North West's network systems manager, Mark Mercer says it has been investing in highly-automated networks with the aim of improving reliability and reducing power cuts.
"Our newest systems span onto the low voltage (LV) network increasing the level of automated restoration and further reduce the number and impact of power cuts," says Mercer.
"Focusing on automated systems ensures supplies can be restored in a matter of minutes, saving on need for personal visits which leads to quicker restoration times for customers.
"Additionally, we are adding further information-collecting nodes. The nodes collate and send regular information informing us of what is happening with the system during a particular fault allowing our control room to effect prompt restoration.
"As previously mentioned, we've worked hard over the last five years with a specialist team to develop a low voltage reclosing device," he adds.
"More recently, we're now transferring this same principle on to our high voltage overhead network, which again will allow us to quickly identify actual fault locations."
Mercer adds that Electricity North West is also introducing a new network management system later this year into its control room, which will help "refine how we improve the reliability of our network".
"This will be our pivotal system, which manages the reliability of our network," Mercer explains. "We are keeping a close eye on AI and how it may impact in the future, but currently it isn't on our short-term horizon."
The role of transformers
In terms of other pieces of hardware, transformers can play a big role in power outages. Barry Menzies, head of transformer fluids at Midel, says while there is increasing demand for electrical power in the UK, there is a "lot of redundancy" built into the British grid, which has absorbed many of the changes in recent years.
"It doesn't mean that there won't be any investment going forward in the UK, but it's not as critical as it in third world," Menzies tells Network.
"In Kuwait, they design their transformers to an ambient temperature of 58 degrees centigrade, so it's not unsurprising that they have a relatively high number of transformers blow up because the mineral oil, which they use to cool the transformers, gets too close to the fire point."
He adds that hot temperatures in other parts of the world will mean that transformers will age more quickly in those environments, whereas a cold transformer will be "inherently more healthy".
"One of the main reasons for transformers failing is a failure in the insulation system. Esters help to preserve the life of the solid paper insulation in transformers, which further reduces the likelihood of asset failure," he explains.
He adds switching over to Ester fluids in a transformer insulation system can prevent fire damage and increase the performance of the transformer.
"If the transformer has got an insulation system that has deteriorated, then it's more likely to fail and in the worst case explode."
The growing number of smart software and hardware solutions does beg an obvious question. As the grid becomes smarter, can power cuts ever be eradicated entirely? Could power cuts one day be a thing of the past?
Electricity North West's Mercer says it's a "nice idea, but in reality very difficult to achieve".
"There's a higher cost involved and we are very conscious of our customers' ability and willingness to pay," he adds. "We are continually improving the reliability of the network using innovation in hardware and software solutions, which provide the most cost-effective approach."
While Professor Jarman adds that the recent events in South America show that "we are very reliant as a society on electrical power".
"Mobile phones and computers might now have their own batteries, but much of the infrastructure, from communications to transport and water has lifted zero capability to operate if the grid goes down," explains the Professor. "This means that electrical power has orders of magnitude of greater value than its cost.
"Whilst there is an economic balance to be struck, keeping power cuts to the historically low levels experienced in the UK has to remain a priority objective, one that can be reached if we continue to validate and utilise available technologies."
---
Comments
Login on register to comment