Kaluza and WPD deliver first domestic battery flex service
Intelligent energy platform Kaluza has delivered the first service to offer flexibility to a distribution network operator (DNO) from a portfolio of domestic properties, in a contract with Western Power Distribution (WPD) in Lincolnshire.
21st January 2020 by Networks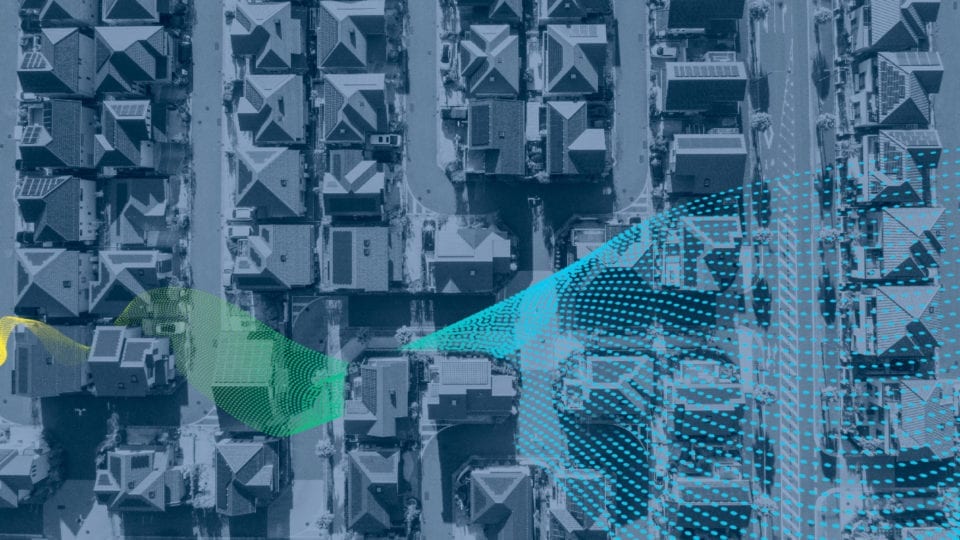 In 20 properties in North Hykeham and Woodhall Spa that have generating capacity from rooftop solar PV, Kaluza has installed domestic storage batteries from German supplier Sonnen.
With the batteries connected via Kaluza's software platform, it can discharge the batteries to supply extra local capacity in response to a signal from WPD's control centre, via its Flexible Power interface.
Kaluza says that it has already discharged the batteries for over an hour during the evening peak periods over several weeks, to reduce local network strain .
WPD's Flexible Power has procured flexibility services from commercial suppliers and aggregators since 2017, but this is the first time domestic customers have helped to manage peak demand on an electricity network.
We look forward to seeing the full impact that flexible technology can have as we push towards net-zero

Ben Godfrey, network strategy manager, WPD
Kaluza, owned by Ovo Energy, has domestic customer base of over a thousand households using its EV charging and storage options, or connected batteries used to store power from PV arrays.
Conor Maher-McWilliams, Kaluza's head of flexibility, said: "This milestone is a significant moment for the industry. It clearly demonstrates how domestic flexibility, alongside new innovative markets like Flexible Power, can play a vital role in the transition to a smart, resilient grid.
"With this technology in place, we are enabling people at home to get the most out of their products, pay less for their energy and reduce their carbon footprint."
Kaluza now hopes to expand its domestic portfolio in the area, and is asking homeowners with solar PV who live in North Hykeham or Woodhall Spa to register for a free storage battery.
Ben Godfrey, WPD's network strategy manager, said that the move is a foretaste of what will happen as the networks factor in rising demand.
"There is acute pressure on grid operators to find innovative ways to accommodate the UK's growing electricity demand, without having to build larger networks. Technologies like Kaluza's, that are able to securely connect and scale to many different IoT devices, create an exciting opportunity for the UK's future energy system.
"We look forward to seeing the full impact that flexible technology can have as we push towards net-zero."
WPD is working on an Ofgem Network Innovation Allowance-funded project called FutureFlex that examines how domestic customers can participate in the flexibility market.
The project aims to understand current process limitations with regards to domestic flexibility providers, then demonstrate and test solutions to those limitations.
WPD is also examining how best to connect and use vehicle-to-grid units on the electricity network via its Electric Nation: Powered Up project.
---
Comments
Login on register to comment