International award for UKPN
UK Power Networks has received international recognition for its work including the development of a smart grid.
11th June 2019 by Networks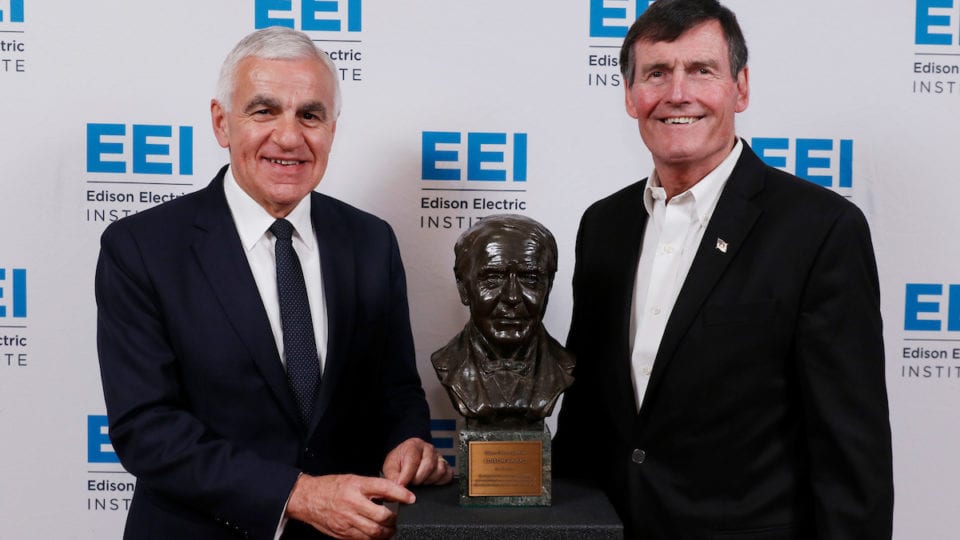 The network operator won the 2019 EEI International Edison Award at a ceremony in Philadelphia, United States, for its part in enabling Britain's low carbon transition.
The award is billed as the power industry's most prestigious honour and the winner was chosen by a panel of former energy company chief executives.
Edison Electric Institute president Tom Kuhn said: "Energy grids are transforming around the globe at an unprecedented pace in response to climate change and evolving customer preferences. As UK Power Networks has demonstrated, actively listening to, and engaging with customers is vital to realise the benefits of transformative energy solutions."
Sul Alli, director of safety, strategy and support services for UK Power Networks said: "Great Britain is in the midst of a once-in-a-generation change as significant for the electricity industry as the advent of broadband was for communications.
"We are putting in place a future ready grid for a low carbon world, by listening to what our customers need, innovating and using technology to enable those needs and ultimately collaborating across the energy industry to achieve the energy transition. Whether it's studying when and where London taxi drivers charge their new electric vehicles or advising community groups how to best start generating and storing their own power, UK Power Networks is leading the way in future challenges."
---
Comments
Login on register to comment