Industry partners awarded £10m for 'Black Start' project
An £11.7 million project between SP Energy Networks, National Grid Electricity System Operator (ESO), and TNEI, will explore how distributed generation can be put to use to get the grid up and running should a 'Black Start' event occur.
30th November 2018 by Networks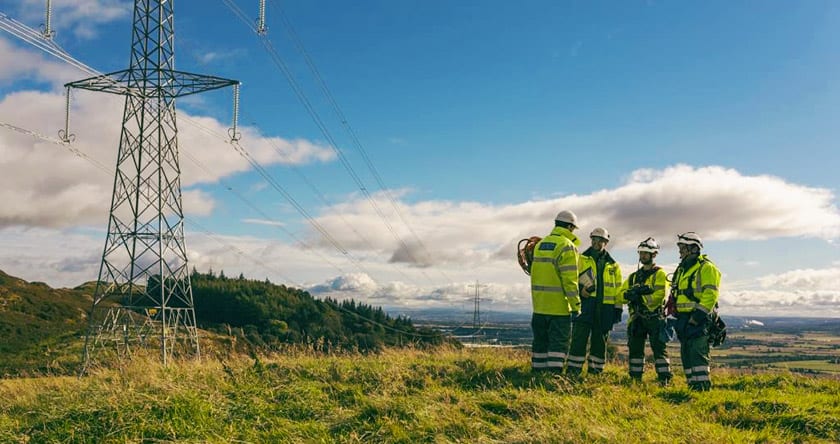 Black Start is the procedure used to restore power in the highly unlikely event of a total or partial shutdown of the National Electricity Transmission System. Traditionally, large power stations would have been used to restore the system. However, as the UK moves to cleaner, greener energy generation, the changes in generation mean that new options must be developed.
According to the partners, the enormous growth in distributed energy resources (DER) presents an opportunity to develop a radically different approach to Black Start. However, there are significant technical, commercial, regulatory and organisational challenges to address when considering Black Start from DER, particularly in security and reliability of supply.
The project will test how this new approach could work across both electricity transmission and distribution networks, potentially paving the way for the future of electricity system restoration around the world, while supporting the shift to a decentralised low-carbon energy system, to meet climate change targets without compromising network reliability.
Ofgem yesterday (29 November) confirmed the award of £10.3m from the Network Innovation Competition (NIC) fund towards this project. The NIC provides funding for innovation projects by electricity network companies to develop and deliver pioneering solutions to future challenges across the industry. The remaining project costs will be met by the three project partners.
Eric Leavy, head of transmission network at SP Energy Networks, said: "We are delighted that Ofgem has given this project approval. The team has already started on preparatory work and will move quickly to get the project up and running by the start of the new year.
"Large power stations are closing and there is massive growth in distributed energy resources. As an industry we agree that Black Start from DER should be an option but we do not know yet how this would work in practice. This project will determine how the theoretical approach can be made a practical reality."
Roisin Quinn, head of national control at National Grid Electricity System Operator, said: "We are thrilled that Ofgem has agreed to fund this ground-breaking project, which we are very proud to deliver in partnership with SP Energy Networks and TNEI.
"The GB electricity system is going through a period of unprecedented change, driven by the forces of decarbonisation, decentralisation and digitalisation, and it is essential that we as an industry revolutionise the way we operate to ensure that we deliver the best outcome for consumers.
"This project, the first of its kind in the world, is a vital next step in our shift to a 'whole electricity system' way of thinking and operating, and has the potential to reap significant financial and environmental benefits for consumers."
Rachel Hodges, managing director at TNEI, added: "TNEI is proud to partner with NGESO and SP Energy Networks on this ground-breaking innovation project, contributing our GB-wide network modelling expertise and technical knowledge of distribution energy resources. It is also fantastic that we have reached out to industry and they have responded with resounding support for this project.
"During the NIC bid development, collaboration between all partners has been excellent and we look forward to building on this strength during delivery."
The project will use case studies in SP Energy Networks' licence areas to explore the requirements and then design and test solutions, while ensuring that those solutions will be applicable across Great Britain.
SP Energy Networks has a diverse range of Distributed Energy Resources connected to its distribution systems and several potential trial areas in Scotland, England and Wales have already been identified where electricity generators are keen to participate in live trials. These trials will include local combinations of technologies such as biomass, hydro, wind, batteries, energy from waste and CHP facilities.
---
Comments
Login on register to comment